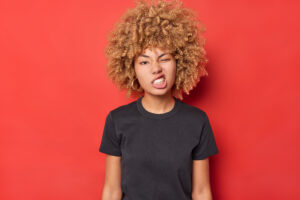 How worried should you be if you think bruxism is affecting your smile and oral health? If you let the problem go without treatment, there are potentially serious consequences that you can face. This is because the frequent friction can wear down your enamel, which can lead to dental damage. You can also cause problems for your jaw, leading to persistent pain in the joints as well as your face, neck, shoulders, and head. At our Rowlett, TX dental practice, we can offer important services for patients bothered by bruxism. In addition to protecting you with a custom oral appliance, we can evaluate your smile and determine if you could benefit from cosmetic or restorative dental work.
How Concerned Should I Be About Nightly Teeth Grinding?
The worsening harm done by nightly teeth grinding and clenching can have significant consequences for your smile and oral health. The gradual wear and tear can make your smile less attractive, and eventually it can lead to oral health problems as teeth become chipped or cracked. You can also experience pain on a frequent basis, particularly when you wake up. The sooner you say something about this problem, the sooner you can prevent it from doing any more damage. The good news is that your dentist can recognize signs of bruxism during regular reviews that take place during your dental exams.
Arranging Treatment For Ongoing Difficulties With Bruxism
Nightly teeth grinding and clenching can be addressed with a custom oral appliance that keeps your teeth apart while you sleep. We can take care to make sure that the guard you receive is the right shape and size to keep it set in position. Because you are not awake to control problems on your own, this protection can be key in preventing worsening harm from taking place.
Restoring Your Smile When Teeth Grinding Issues Have Already Hurt Your Enamel
Teeth grinding can lead to cosmetic and oral health problems that should be addressed. For relatively minor wear and tear, we can look at different cosmetic dental procedures for reshaping them and hiding damage. If there are more serious forms of harm, we can provide long-term support for teeth with custom dental crowns.
Talk To Your Rowlett, TX Dentist About Recognizing The Symptoms Of Bruxism
By identifying symptoms of bruxism, you can recognize when your smile is in danger of damage from nightly wear and tear. Your Rowlett, TX dentist can provide protection with a custom oral appliance, and we can also discuss your treatment options if you need to address chips and cracks that make you self-conscious. If you would like to find out more about how we can help, contact Rodem Tree Dental in Rowlett, TX at 972-475-2321 to set up an appointment.