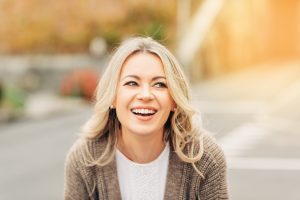 Are you self-conscious about your smile due to a crooked tooth or other minor imperfections? Do you wish you could achieve a more aligned and beautiful smile without waiting years for the results? Look no further than the Six Month Smiles orthodontic system! In today's blog, our helpful dental office in Rowlett, TX, discusses this incredible treatment and when you are a candidate.
What is Six Month Smiles?
So, what exactly are Six Month Smiles? These innovative orthodontic devices are designed to focus on the front teeth, which are the most visible when you smile. Unlike traditional braces, this system utilizes barely noticeable tooth-colored brackets and wires that blend in discreetly. They gently move these visible teeth into alignment, giving you a stunning smile in just six months on average.
Advantages Of Six Month Smiles
One of the most significant advantages of this option over traditional braces is their short treatment time. While traditional braces can take multiple years to achieve the desired results, this alternative is designed to work efficiently and effectively in a much shorter timeframe. This makes them an ideal option for patients with minor imperfections who want to achieve a perfect smile quickly.
Complicated Ortho Cases
It's important to note that this orthodontic option is not suitable for more complex alignment issues. Patients with severe crowding, bite problems, or other significant orthodontic issues may require traditional braces or other advanced treatment options to achieve the desired results. Traditional braces are highly effective for complex cases as they can address a wider range of orthodontic concerns.
Let's See If You're a Candidate!
We'd love to help you achieve a more confident smile! When it comes to minor imperfections and enhanced aesthetics, Six Month Smiles is a fantastic option. Consult with our team so we can assess your specific needs and see if you are a suitable candidate. Give us a call at Rodem Tree Dental in Rowlett, TX today at (972)475-2321!