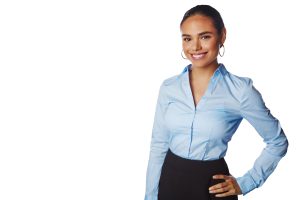 Has the quality your smile negatively affected your life? If you struggle with the alignment of your teeth, then you know how often it can be an issue. You rely on your smile every time you meet someone new, and when it is not at the level you need, you can lose some of your confidence. When you want to see an improvement in the look of your smile, talk to a trusted team of oral health professionals about your cosmetic dental options.
At our Rowlett, TX dental office, we offer our clients a choice in orthodontic treatment. For some patients, a clear aligner system from Invisalign® is the right choice, through a set of nearly invisible trays. Simply wear your new aligners through the course of the day, changing them as you progressively reach closer to your cosmetic goal. We also make traditional braces available, so if you have been holding off on correcting your alignment, learn about your options in orthodontic treatment. We can help you to improve your smile!
Your Misalignment Can Affect Your Ability To Maintain Your Smile
When your teeth are improperly aligned, it can create a multitude of concerns for your dentistry. The first thing that most people think about in terms of this condition is the cosmetic element, and this can certainly affect your daily life. After all, your smile is one of the first things that people notice about you during your first impressions. From first dates to job interviews, you want to look your best.
Misalignment can also prevent you from being able to properly care for your smile. When your teeth overlap and crowd, your toothbrushing and flossing might not be enough to stop the accumulation of plaque and tartar between your teeth. When you need to see a change in your smile, speak with your dental provider about your orthodontic options.
Helping You To Improve Your Alignment With Orthodontic Treatment From Invisalign®
If you are ready to make a change, take some time to learn about your options in orthodontic treatment. At our office, we can help you to reach a more balanced and symmetrical smile through clear aligners from Invisalign®, giving you the ability to keep your cosmetic improvement a little more private. This method uses aligner trays that are nearly invisible to shift your teeth. We also offer traditional braces, which are more suitable for some patients. Talk to us about both of your options and decide which one is best for you.
Learn More About Invisalign® Orthodontic Treatment With Rodem Tree Dental
If you have been looking for a cosmetic smile improvement, talk to your dentist about Invisalign®. For more information or to schedule your consultation, speak with Rodem Tree Dental in Rowlett, TX today at (972)475-2321!