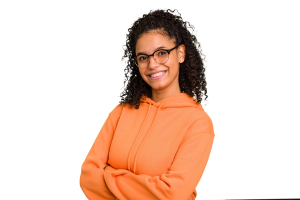 Are you looking to increase the quality of your smile with cosmetic dentistry? For many people, smile appearance is a daily concern, and you may struggle to change things on your own. When you want to improve the appearance and function of your smile, talk to a trusted dentist about all of the ways that you can work to have a more beautiful look.
With our team of cosmetic dental experts in Rowlett, TX, you can achieve a fuller and more attractive set of teeth with dental bonding and porcelain veneers. Speak with your dentist about the advantages of each approach, as both give your provider powerful tools in reshaping your problem teeth. Dental bonding uses a composite resin to build up your tooth material, giving you a lasting enamel enhancement. This can be a helpful solution in making minor adjustments to the shape of your teeth, whether you have chipped your existing material or if you would just like to have a more robust tooth. For further cosmetic improvement, ask your dentist about the benefits of porcelain veneers!
Dental Bonding Helps You To Renew Your Smile After Chipping A Tooth
When you damage one of your teeth, it is important to talk with your dentist about the severity of your injury. Sometimes, this can require restorative treatment such as a filling or a dental crown, but in other instances, it may just be a chipped piece of your enamel that you have lost. Your dentist can take a look during your examination to determine the extent of your damage.
If you have lost some of your enamel, your provider may recommend dental bonding to renew your smile. This process uses a composite resin to emulate your natural material, and it can precisely match the shade of your existing teeth. When you chip a tooth, talk to your dentist about dental bonding!
For A Comprehensive Smile Upgrade, Ask Your Dentist About Porcelain Veneers
Some cosmetic tooth improvement can require a different approach than dental bonding, and in these instances, talk to your provider about whether porcelain veneers are right for your smile. This method uses a slim layer of porcelain to cover the surface of your natural tooth material, and veneers can be helpful in treating a variety of cosmetic issues. For chips and cracks, veneers can be successful in giving you a more even and healthy appearance. Porcelain veneers can last for years with the right maintenance, so discuss your needs with your dentist and learn more about cosmetic improvement!
Talk To Rodem Tree Dental In Rowlett, TX About Dental Bonding And Porcelain Veneers
When you want to lift the quality of your smile, speak with our team of dental experts about your options. To learn more about the dental bonding process, or to hear about the benefits of porcelain veneers, give us a call at Rodem Tree Dental in Rowlett, TX today at (972)475-2321!