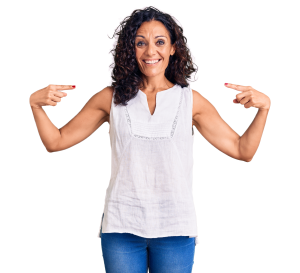 Not everyone is born with the perfect set of teeth. In fact, most people have some aspect of their smile that they would like to change, no matter how small. Within your mouth, your oral health structures seem much larger than they actually are, and you also spend parts of each day chewing and speaking. Over time, these actions can wear down your existing enamel, or you may experience a chip or break that leaves you with an unappealing smile.
If you are struggling with the cosmetic appearance of your teeth, reach out to the helpful oral health professionals at Rodem Tree Dental in Rowlett, TX. One of your options in repair and enhancement is through the process of porcelain veneer placement, which uses a thin layer of ceramic material to cover your existing natural enamel. After a short period of recovery, you can continue to chew and speak with a gorgeous new look!
How Porcelain Veneers Can Give You An Appearance Upgrade
The quality of your dental health says a lot to the people you meet, and it is understandable that you would like to be able to put your best self forward. When you meet a new person for the first time, the imperfections in your smile can cause you to be more timid than you naturally are, as well. Porcelain veneers give you a versatile solution that can help repair a single tooth up to a full set of gorgeous new improved teeth!
This option has become a staple for those in front-facing professions, from real estate agents to actors. Through the use of a small amount of ceramic material, you can have an improved appearance with a more symmetrical smile. Veneers can also help to give you fuller teeth after the erosion of your enamel. This can happen as a result of a common sleep disorder known as bruxism, which is the overnight grinding of teeth.
Our Skilled Ceramicists Craft Your Porcelain Veneer Solution
When you plan for your new cosmetic dental upgrade, be sure to talk with your oral health professional about all of the things that currently bother you about your current smile. With the use of porcelain veneers, a ceramicist precisely crafts your solution, giving them the ability to make changes that match your needs. Size and orientation can be adjusted to improve minor instances of misalignment and other concerns, so you can see a notable difference in your look!
Quality Porcelain Veneers In Rowlett, TX
If you have questions about porcelain veneers, please reach out to a member of our team. Give us a call at Rodem Tree Dental in Rowlett, TX at (972)475-2321 for more information or to schedule an appointment to learn more!