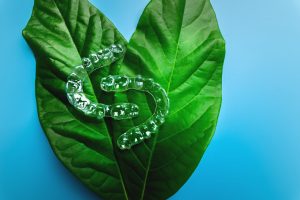 Alignment concerns are a common issue among patients of all ages. If you feel that you would like to see an improvement to the appearance of your smile, know that you are far from alone. However, treatment for your condition may seem like more of a hassle than its worth. Traditional braces might not be what you are looking for if you are in the professional workplace. Certain ages and environments can make orthodontic improvement tricky.
One helpful method of achieving beautiful smile results is through clear aligner technology made possible by Invisalign®. At Rodem Tree Dental in Rowlett, TX, we are proud to offer you this form of treatment. Schedule a consultation to see how aligner trays can help you to gradually shift your smile into focus. These mouthpieces are slim and nearly invisible, so you are able to work on your treatment throughout the day without anyone else noticing. Keep yourself professional while improving your appearance!
When Your Alignment Impacts Your Poise
Even one crooked tooth might cause you to feel hesitant about your appearance. When this situation includes more severe conditions such as malocclusion, it might also become a medical concern. Take your dental health seriously and discuss treatment options with a trained oral health professional.
In your professional existence, you may struggle with your alignment concern. If you notice that you are more hesitant to speak up in meetings as a result of your cosmetic look, then it is a condition worth discussing with a dentist.  Your alignment is negatively affecting your life.
How Clear Aligners From Invisalign® Can Help
One novel way of shifting alignment can help you without the obtrusion of traditional means of orthodontic treatment. Clear aligner trays help by gradually shifting the location of your teeth within your mouth. These slim appliances resemble retainers, and are 3D printed specifically for your mouth. The custom nature of this technology allows you to progressively change these trays as your smile becomes closer to your goal.
This approach maximizes the amount of surface area. With a larger point of contact, patients experience a more comfortable experience on average. This can also be a more speedy form of orthodontic solution than other methods. Discuss your specific smile needs with your trained dental professional.
You will wear these aligners throughout the day, removing them only to eat and perform routine oral health maintenance. Beyond those times, you will be consistently improving your look, even when you sleep!
Invisalign® Orthodontic Solutions In Rowlett, TX
Clear aligner orthodontic treatment could help you to have a healthier smile and a more beautiful appearance. For more information or to schedule a consultation, call Rodem Tree Dental in Rowlett, TX, today at 972-475-2321.