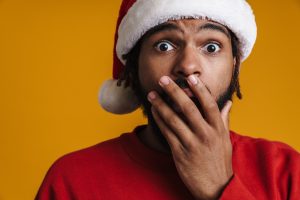 This time of year sees an overall increased risk to the health of our mouth. We are more likely to be traveling, which can create new spaces or environments that we may not be used to. There are also many stressors that come specifically around the holidays, and the added anxiety increases the likelihood of an accident. It doesn't take much to drastically change your smile. Even a slight trip over a curb or a set of stairs can leave your teeth in pieces!
For this reason, it's important to learn some simple rules about how to handle yourself during a dental emergency. The best way to prevent seizing up at this pivotal time is to learn proper first aid care, for yourself or others. Today, your Rowlett, TX dentist outlines some of the most helpful things you need to remember in the case of a broken or chipped tooth!
Don't Take The Chance
When it comes to an oral health emergency, it is important to understand when you need the help of a professional. Some injuries can be life-threatening, so the first thing to determine is whether the Emergency Room is the best course of action. If you have any doubts about the seriousness of the situation, this is the safest place to be. The hospital will have access to many life-saving devices, including donated blood for transfusions.
If you have determined that this issue solely focuses on the mouth and is not endangering life, then take a deep breath. The next steps you take can make all the difference in the restoration of your smile. Time is of the essence, but try to remain calm throughout. It may be difficult!
Carefully Prepare For The Dentist
Gather as many of the remaining pieces as possible and place them in a clean section of cloth or a paper towel. The more of your natural material that is available to your emergency dentist, the more likely a succesful restoration can include your biological matter.
If the tooth has been fully dislodged, it may be possible to reattach it. Gently rinse it and place it back in the socket if it fits. Try to keep it in place until you are able to see a trained oral health professional.
The damaged area may not fit back together this neatly, and if so, be sure to transport the tissue using milk or a saltwater mixture. Regular tap water can lead to complications that make reattachment impossible. Don't take this risk!
Once you have gathered as much as possible, make your way to your emergency dentist as soon as possible. But always be safe, as rushing can lead to another accident or a mistake!
ABOUT YOUR ROWLETT, TX, FAMILY DENTIST:
At Rodem Tree Dental, Dr. Ellen Nam and her team use their talents and training to better serve their patients. They offer a full array of general, cosmetic, and restorative treatments for adults and children alike. Their passion and dedication is evident in their gentle, personalized treatment. To schedule an appointment, call our dental office in Rowlett, TX, today at 972-475-2321. Though located in Rowlett, we proudly welcome patients from Rockwall, Garland, Wylie, Sachse, and all surrounding communities.