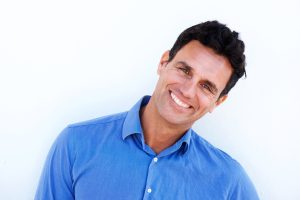 When your Rowlett, TX dentist responds to a problem with your oral health, you can expect treatment to include some kind of restoration. Restorations address the permanent loss of enamel after a cavity or injury is addressed. In addition to providing options for treatment with dental fillings and full crowns, we do provide positive results with partial crowns. Partial crowns come in the forms of inlays and onlays. These restorations offer a level of protection that falls between the conservative support of fillings and the advanced coverage of full crowns. Because this is an option at our practice, we can offer more personalized care and fewer changes to your tooth structure while still taking on problems with your health and appearance.
Why Restorative Dental Work Should Not Be Delayed
Restorative dentistry responds to cavities as well as problems with dental damage that cannot be addressed through cosmetic dental work. The services we provide are relied on to take care of teeth in vulnerable condition. Beyond just focusing on the preservation of your oral health, we can see to it that restorative services respond to worries over your appearance as well as your bite function. Because we use partial crowns during services, we can provide important protection when a filling is not up to the job of supporting your tooth while not fully modifying it to make space for a crown.
Receiving Your Partial Dental Crown
Inlays and onlays provide different kinds of coverage. We will use an inlay to protect a space between the cusps of teeth. When using an onlay, we can cover a cusp as well as the tooth structure that extends up from the tooth and into that cusp. By placing personalized partial crowns, we can make sure that your treatment has long-term value, and that your smile and bite function are not compromised because of treatment.
What Can You Do To Avoid Restorative Treatment In The Future?
Your goal should always be to keep your smile completely healthy and avoid any kind of restorative services, including those that only require dental fillings. Protect yourself between appointments by sticking with a good oral hygiene routine and watching your sugar intake. When it is time to come in for routine review, be sure to book your appointment so that we can provide both a professional dental cleaning and an evaluation that can tell us if something is wrong and requires care.
Talk To Your Rowlett, TX Dentist About Care With Partial Crowns
By including partial crowns in our restorative treatment options, we can see to it that vulnerable teeth are properly restored while still preserving as much of their healthy enamel as possible. If you would like to learn more about how we help our patients, contact Rodem Tree Dental in Rowlett, TX at 972-475-2321 to set up an appointment.