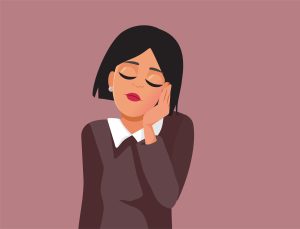 Here in North Texas, we can see wild swings of weather. Now that this endless summer seems to have finally subsided, it can become bitterly cold rather quickly. If you are noticing that your smile may feel a little less comfortable than it was last year, you're not alone. One of the most common concerns with smiles during this time of the year is dental sensitivity.
There are a few different issues that can lead to pain and discomfort within your smile. Weakened enamel is one of the prime methods of this occurrence, from a variety of sources. Tooth decay can develop deep enough that it exposes the vulnerable inner workings. Today, your Rowlett, TX dentist outlines just some of the many ways that the winter can highlight your sensitivity concerns. As well, how we might be able to help you have the strongest smile possible!
Try To Locate The Source
The most important thing you can do with any dental discomfort is to identify the cause as soon as you can. Since different problems can lead to this sensation, finding the slight differences can help you and your dentist immensely.
If you grind your teeth at night, this action (also known as bruxism) might lead to erosion of the enamel on the tops of your incisors and your molars. When that becomes severe, it can expose your pulp, leading to pain. Speak with your trained oral professional about the possibility of a custom mouthguard. If restorative procedures such as a root canal or porcelain veneers may help, don't let your grinding concerns bring back the pain in the future!
Be sure to check your gums, as well. Periodontal disease is a leading cause in tooth loss and pain from infection. If you notice recession, blood, or redness, make an appointment as soon as possible.
Repairing Our Teeth
Your tooth's enamel is an incredible multi-faceted thing. It not only gives us our trademark smile, but this biological material is incredibly strong, as well. This gives us our dental function in chewing and speaking. Alongside this, it protects the vulnerable inner workings underneath this layer. When this material is worn or damaged by a crack or a break, you lose the protective nature.
Some whitening procedures can weaken this matter, as well. We always suggest that any cosmetic procedure should only be undertaken with the assistance of a trained oral health professional. While there are many fantastic over-the-counter options in order to improve your smile, aggressive use can cause you harm in other ways. It is generally best to ensure that no damage is occurring on account of these actions.
ABOUT YOUR ROWLETT, TX, FAMILY DENTIST:
At Rodem Tree Dental, Dr. Ellen Nam and her team use their talents and training to better serve their patients. They offer a full array of general, cosmetic, and restorative treatments for adults and children alike. Their passion and dedication is evident in their gentle, personalized treatment. To schedule an appointment, call our dental office in Rowlett, TX, today at 972-475-2321. Though located in Rowlett, we proudly welcome patients from Rockwall, Garland, Wylie, Sachse, and all surrounding communities.