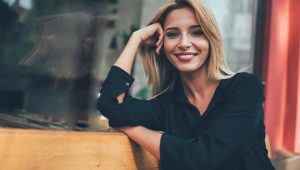 For lots of us, time can be a major struggle. It isn't just that there aren't enough hours in the day, but every event seems to overlap in the most obstructive manner. And so for that reason, often patients will desire a change to their smile, but they do not want to add another item to the calendar.
But just because you may be limited on time doesn't mean that there is not a perfect smile solution available to you! Today, your Rowlett, TX dentist explains how improvement does not have to be a drawn-out process. We try to make it as easy as possible for you!
Brighten Your Smile
Teeth whitening is a simple procedure that can be light on your watch. If you have noticed that your smile is a little dull, or if you have lasting stains, this may be a fit for you in a time crunch. Many things can lead to these stains. These include red wine, coffee, or even your everyday vegetables, and their remnants can stay for years to come. If you smoke or use another form of smokeless tobacco, this may be of particular concern to you, as well.
Be certain to discuss whitening prior to a restorative procedure such as composite bonding. The resin will not bleach in the same way that our natural enamel does. Typically, your dentist will want to achieve your ideal coloration prior to the placement of a prosthetic.
Turn Back Time
Another low-stress way of quickly improving the quality of your smile is through dental bonding. Compostie bonding is a form of tooth repair that includes building material at the site of a chip or special wear. Your dentist will match the shade of the resin to your appropriate smile coloration initially. Then the cleaned site is filled in using this material.
This is formed into the shape of your intact tooth, and smoothed out. A unique UV light is shown onto the area, which cures the resin into a fully hard and functional structure. After this, your dental professional will polish the tooth until it appears incredibly natural and functions well!
Keep Communication Open
Each smile is unique, and one of the best things you can do is to be honest and open with your trained oral health care professional. Feel free to ask questions! The more information that we both have, the better results in the long run. So It does make a difference, one you shouldn't avoid!
ABOUT YOUR ROWLETT, TX, FAMILY DENTIST:
At Rodem Tree Dental, Dr. Ellen Nam and her team use their talents and training to better serve their patients. They offer a full array of general, cosmetic, and restorative treatments for adults and children alike. Their passion and dedication is evident in their gentle, personalized treatment. To schedule an appointment, call our dental office in Rowlett, TX, today at 972-475-2321. Though located in Rowlett, we proudly welcome patients from Rockwall, Garland, Wylie, Sachse, and all surrounding communities.