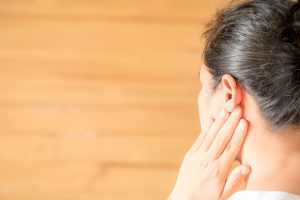 If you are having trouble with your sleep, you may not even know the cause. But unconscious jaw movement can do major harm to your smile and your overall health. There are two main issues that occur with the head while sleeping. These are sleep apnea and bruxism.
The first refers to momentary pauses in breath overnight. Patients often are unaware that they even do this until their significant other informs them. Years of this interruption can mean a long span of poor rest, which can affect your blood pressure and lead to elevated risk of stroke and heart attack. Not to mention the poor quality of life that comes with lethargy and stress.
Bruxism is the term used to indicate the clenching and grinding of the teeth, and this can happen during the day or overnight. This is one of the most common unconscious moves, and the repeated motion can cause serious wear on our dental structures. Not only that, but we can even realign our smiles in an asymmetrical way. Today, your Rowlett, TX dentist speaks about how nightly-worn mouthguards provide a vital service in protecting our jaws from self-destruction!
Renew Your Slumber!
Many Americans struggle with the quality of their sleep. Constant noise and distraction from our screens can mean more interruptions throughout the night. But you may be causing this yourself through obstructive sleep apnea. With this incredibly common condition, patients block their own airway. This happens when the muscles of the throat relax during REM sleep.
These pauses (or apneas) might only seem like an unpleasant nuisance. But in reality, they can lead to serious health conditions involving your circulatory and nervous system. After all, you're stopping oxygen from reaching your brain! The complications that can come from obstructive sleep apnea include an increase in blood pressure. Other cardivascular concerns include an abnormal heart rhythm, or an increase in risk of heart disease or strokes.
Protect Your Smile!
Your self-harm may be coming from the movement of your jaw. This is called bruxism, and it can be very dangerous to your oral health. By repeatedly hitting the teeth together, we may flatten molars and shorten incisors. When the enamel wears down, it leaves our mouths at a greater risk of interior infection. When this happens, the primary remedy is a root canal. While this procedure helps many, it is ideal to attend to the situation before that occurs.
Bruxism can also lead to the misalignment of teeth. Since this jaw motion is often repeated, it can do very specific damage. This can reform your mouth in such an unappealing or asymmetrical manner. Call us today bout the possibility of correction through an easy to wear mouthguard!
ABOUT YOUR ROWLETT, TX, FAMILY DENTIST:
At Rodem Tree Dental, Dr. Ellen Nam and her team use their talents and training to better serve their patients. They offer a full array of general, cosmetic, and restorative treatments for adults and children alike. Their passion and dedication is evident in their gentle, personalized treatment. To schedule an appointment, call our dental office in Rowlett, TX, today at 972-475-2321. Though located in Rowlett, we proudly welcome patients from Rockwall, Garland, Wylie, Sachse, and all surrounding communities.