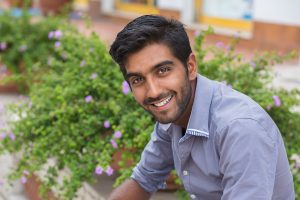 Treatment to restore an unhealthy tooth should have lasting value. After all, problems with decay and physical injury can lead to permanent issues, and without the right support problems can actually grow more serious. At our Rowlett, TX dental office, we can ensure that you have the right restorative care when something is wrong with your smile. At times when patients need dental crowns to protect their teeth, we can provide custom restorations that are carefully made to fit properly and remain secure. While the immediate concern with a crown is the preservation of your oral health, we can also prioritize the preservation of your smile, as our options for care include restorations made with lifelike materials.
Why Crowns Are Sometimes Required As Part Of Restorative Treatment
Dental work is needed when teeth are affected by cavities or physical injuries. Dental fillings often provide the protection needed, but there are times when more protection is necessary. At this point, we can recommend that you receive a dental crown. Both partial and full crowns offer support when patients require restorative dental work. Their placements help with physical injuries, decay, and in some cases can provide protection for teeth that are naturally undersized.
What Type Of Crown Should You Receive?
A partial crown does not surround the tooth the way a full crown would, but it still provides more support than a dental filling. Because this is an option, we can take care of a more serious problem while preserving more of your healthy enamel. When a full crown is needed, we can make sure that yours is the right shape and size, which can ensure that it fits properly. We can also recommend that you receive a crown made from material that can imitate healthy enamel.
Using A Crown In Prosthetic Treatment
Implant dentistry can provide lasting solutions to problems with tooth loss. We can recommend that you receive a crown held by an implant if you are looking to treat tooth loss. The implants placed at our practice can be more accurately and comfortably set, as we rely on digital imaging technology to assist with this care. After your work is done, you can marvel at just how natural your crown feels when in place!
Talk To Your Rowlett, TX Dentist About Care With A Crown!
Dental crowns provide important functional support. They allow you to bite and chew without difficulty, keep a vulnerable tooth safe from harm, and with the right materials they are able to preserve the way you look when your smile. Our Rowlett, TX dentist's office is here to help when you need restorative treatment. For more information on how we can support you, contact Rodem Tree Dental at 972-475-2321 to set up an appointment.