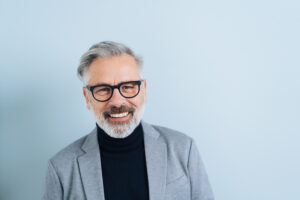 What is implant dentistry really supposed to do for a patient? Beyond restoring the way you looked before tooth loss, can treatment with an implant in place to hold a restoration benefit you in other ways? This approach to prosthetic care can have value for several reasons—beyond its cosmetic benefits, it can give you better bite support, it can help you maintain the integrity of your jawbone, and it can even help you stabilize neighboring teeth! At our Rowlett, TX dentist's office, we use digital imaging technology to provide your implant placement. By starting your restorative work in this positive way, we can give you a better overall treatment experience.
What Has Tooth Loss Done To Your Quality Of Life?
The impact tooth loss has on your life can be hard to ignore, and it can certainly be frustrating to endure. Until something is done about the issue, you can find yourself bothered by your inability to comfortably bite and chew, and you can have a tougher time smiling with any real confidence. As time passes, that absence can lead to more trouble as your jawbone loses important support, and as your teeth surrounding a gap can begin to loosen. The good news is that these are issues that we can resolve through implant dentistry!
Planning Your Implant Placement With Digital Technology
To successfully arrange your dental implant placement, we rely on digital imaging technology to locate the right angle and position of your post. This technology can reduce risks for error, make the placement itself more comfortable, and lead to better results so that you can receive your prosthetic without issue! Once your prosthetic tooth is in place, you can marvel at how easy it is to trust it when you bite and chew, and how comfortable you are with your fully restored smile.
Life After Your Smile Is Completely Restored
The work of restoring your oral health and smile through implant dentistry can lead to relief. To preserve your ideal results, make sure you have the right oral health care routine in place. This means taking care to see your dentist for regular dental exams and cleanings, as these visits provide important updates regarding both your natural teeth and your prosthetic appliance.
Talk To Your Rowlett, TX Dentist About Implant Dentistry!
Through digital implant dentistry, we can give patients back their confident smile and healthy bite function. We can also supply them with important support to maintain their overall oral health. If you would like to find out more about how we can take care of you in this way, or if there is any other service that you wish to discuss, contact Rodem Tree Dental in Rowlett, TX at 972-475-2321 to set up an appointment.