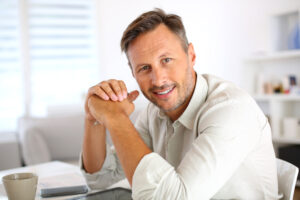 Do you feel that it is harder and harder to feel comfortable with your appearance due to worsening teeth stains? When stains accumulate, they leave you with a smile that appears dull, seems less healthy, and can even make you appear older than you are. Fighting these stains can prove tough when you attempt to address them on your own. However, you can see more success when you talk to your Rowlett, TX dentist about professional whitening services. Through the right approach to professional cosmetic dentistry, there are many improvements we can make to your appearance!
Teeth Stains Can Be Difficult To Avoid And Address
Why have you struggled to effectively fight teeth stains? You can make changes in your diet to avoid products that cause discoloration, but you may find it difficult to deal with the accumulation of stains that has already taken place. Over the counter products can have some impact, but you can feel a sense of disappointment in the results. Instead of feeling beholden to products that you can find at a store, you can talk to your dentist about professional cosmetic treatment and see more impressive improvements!
Planning Your Professional Teeth Whitening Procedure
You can choose whether you want to take home a professional teeth whitening kit or arrange an in-office appointment to deal with your enamel discoloration. With both options, you have access to more potent whitening agents, so you can see the kind of improvements that you have been eager to show off. In-office care can have the results you want in just one appointment. With a personalized treatment kit, you can fight stains on your own, and on your schedule, while still enjoying results that match what an office appointment can deliver.
Discussing Different Cosmetic Services And Their Benefits
Through the different cosmetic dental services that we make available to our patients, we can take on a range of esthetic flaws, including flaws caused by accumulated teeth stains. We can help you understand what approach is right for you—you may be surprised at what is recommended. For example, some people who are bothered by discoloration can assume they need help with enamel stains, but find they are actually dealing with intrinsic discoloration, something that will call for a different approach to care.
Talk To Your Rowlett, TX Dentist About Whitening Your Teeth
Through the appropriate cosmetic procedure, we can help you show off a more attractive and confident smile. Rather than depend on store bought treatments to make your teeth whiter, we can offer professional services that will give you brighter enamel! If you want to find out more, contact Rodem Tree Dental in Rowlett, TX at 972-475-2321 to set up an appointment.