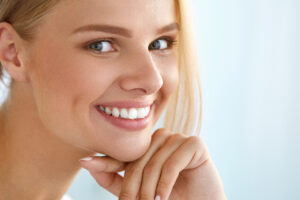 It may be exciting to hear what cosmetic treatment can do for your smile, but the idea of treatment can feel intimidating if you assume that it will be a longer or involved process. What can surprise you is just how much good can be done in one appointment. Through tooth bonding services, there are many beneficial changes that we can make in a short time, and with a surprisingly conservative approach to care. Your Rowlett, TX dentist can complete this work in as little as one appointment, as it does not require the placement of a permanent restoration. Instead, we use a composite resin material to carefully cover up problems with your appearance that make you unhappy with how you look.
Do I Really Have Time For Cosmetic Dental Work?
You may need to commit less time than you realize to a cosmetic dental treatment. This can be welcome news is you want to show off a better smile before an important event, or if you simply have concerns about how much time you can commit to care. Through tooth bonding services, we can make conservative corrections to problems with teeth that are misshapen, discolored, or in poor condition due to damage or wear and tear. Because this can be done in as little as one visit, and because it can offer improvements through only minor changes, it can be easier for people to commit to.
Arranging Your Tooth Bonding Treatment
A tooth bonding treatment works because we can directly apply a biocompatible composite resin substance to your enamel. Through that application, we can cover up damages, reshape teeth that look awkward, and even add to the size of those that look too small. This can also be an effect solution for teeth that look dull or discolored. Since we remove the need to place a customized restoration, we can have this work done in less time, and it can take less preparatory care than you anticipate.
Additional Services That Can Help You Positively Change Your Smile
Through tooth bonding treatment, we can carefully restore the appearance of teeth without the need to craft and place restorations that must reside permanently in place to preserve your improvements. What you should know is that this is not the only discreet and conservative cosmetic treatment we can recommend. Sometimes, it is beneficial to move forward with tooth contouring work. This is a service that can fix problems with teeth that are uneven or too large, causing problems with your appearance. Results are delivered through the careful removal of excess enamel, something we can complete in as little as one appointment.
Talk To Your Rowlett, TX Dentist About Tooth Bonding Treatment!
Through a tooth bonding procedure, you can fix a number of issues with your smile in less time than you expect, and with a surprisingly conservative approach to care. If you would like to learn more about how this treatment can help you, or what your other options for cosmetic dentistry include, contact Rodem Tree Dental in Rowlett, TX at 972-475-2321 to set up an appointment.