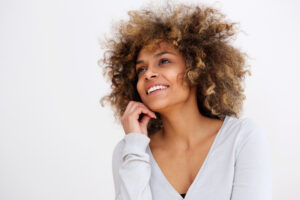 There are many reasons why people look into treatments that can make exciting smile improvements. While one person can look into how they can change the color of their smile, another can make an appointment to talk about their options for addressing worn or damaged enamel. At our Rowlett, TX dentist's office, we can provide different solutions based on your issues, and we can look at how we can help you see results while providing a positive treatment experience. What can surprise you is how a single procedure can effectively take care of many different flaws at one time, making it possible to enjoy significant changes without the need for multiple procedures. One way to make noteworthy changes is to place porcelain veneers, a set of thin and durable shells that can hide different flaws.
Is It Time For You To Look Into Cosmetic Dentistry?
You can find that cosmetic treatment makes many welcome improvements to your appearance possible. Through just one procedure, you can take on an issue with the color, shape, and condition of teeth that are unflattering. You can do so while minimizing the overall changes to your tooth structure, and you can see results from this work in a surprisingly short time! For people who want to make sure their results last, and for those who are worried about several problems, we can discuss the positive impact made by porcelain veneers!
Pursuing Treatment With Custom Porcelain Veneers
Through treatment with porcelain veneers, our practice can help you hide discoloration, problems with enamel wear and tear or damage, and naturally occurring issues with tooth shape and size. These restorations are made and placed in the course of two appointments. Your first visit gives us the opportunity to plan your procedure and determine what shape and size your restorations should be. At your second appointment, we will bond your veneers to the fronts of your teeth so that they hide flaws.
Discussing Other Options For Cosmetic Work
There are many different services that can have lasting benefits for your appearance. Dental bonding treatments can also effectively hide discoloration, problems with dental damage, and concerns about a tooth's shape and size. If your cosmetic issues are linked to poor teeth spacing, we can discuss both traditional metal braces and clear aligners.
Talk To Your Rowlett, TX Dentist About Treatment With Porcelain Veneers!
By making the choice to begin cosmetic treatment, you can finally put trouble with your smile's color, alignment, or condition behind you. Through different treatment options, including treatment with veneers, we can help you see both exciting improvements and long-lasting benefits from treatment. If you would like to find out more about how we can help you show off a more confident and attractive appearance, contact Rodem Tree Dental in Rowlett, TX at 972-475-2321 to set up an appointment.