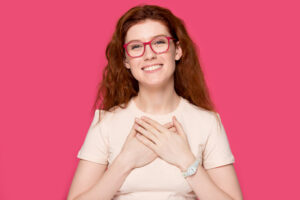 If your teeth are not as bright as you would like them to be, options for treatment are available. Although those options include the use of store bought whitening treatments, these solutions can prove less effective than you hope, leading to disappointment and frustration. Luckily, you can bring up your interest in cosmetic changes with your Rowlett, TX dentist. We can provide different services to help with discoloration. In addition to offering teeth whitening treatment that can take place at our office or at your home, we can discuss services to help with intrinsic discoloration.
Are You Unhappy With The Color Of Your Smile?
Many people grow unhappy with the color of their smile, as problems with worsening teeth stains start to affect their overall comfort with their appearance. Many people have trouble with discoloration that is linked to enamel stains, but this is not always the case. For some individuals, it will be necessary to look at other treatment solutions, as the goal will be addressing intrinsic discoloration. By evaluating you, we can see what option is the right one for you.
Choosing Your Teeth Whitening Treatment
For those who want to do something about teeth stains, we can actually offer two different options:
You can take home a customized teeth whitening treatment that you can use on your schedule. We carefully prepare these kits, which include whitening trays that make daily treatments easier. You can see gradual improvements over the course of daily treatments that help you work through your discoloration.
If you want to manage problems with teeth stains in a shorter time, we can welcome you for a one-visit treatment. This is a welcome option for those who want to make sure they look their best before an important social or professional event, as well as those who just want to see improvements as soon as possible.
Planning Treatment For Intrinsic Discoloration
Through a review of your teeth, we can determine if intrinsic discoloration is something that should concern you. If it is, we can discuss other cosmetic dental treatment options and turn our focus away from just removing enamel stains. With porcelain veneers, we can hide blemishes that affect the structure within your tooth. By doing this, we can also take on additional problems with your smile, leading to dramatic results with just one service.
Talk To Your Houston, TX Dentist About Solutions For Dental Discoloration
Through our different approaches to treating dental discoloration, we can help patients take on problems with their appearance that have robbed them of confidence. If you would like to learn more about how we can help you, contact Rodem Tree Dental in Rowlett, TX at 972-475-2321 to set up an appointment.