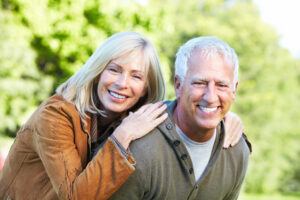 When it comes to dental implant placement and restoration, the right approach to care will provide significant benefits. A permanent prosthetic appliance can have significant benefits for your smile as well as your dental function. You can trust your restoration to remain stable even as you depend on it to bite and chew. It is also possible to receive a lifelike appliance that makes your smile appear complete once again. Our Rowlett, TX dentist's office is able to help patients see lasting value from their prosthetic treatment. We provide digital implant placement to ensure that you have lasting support and comfort from your restoration.
The Importance Of Proper Planning And Imaging Before Implant Placement
It is important that your dental implant be in both the right position and angle to give your prosthetic the ideal degree of support. Because we use a system of digital implant placement, we can ensure that you have a positive experience with this vital step in your smile restoration. After a successful placement occurs, you can look forward to receiving your replacement tooth after a recommended healing period that allows your implant to stay secure and stable.
How Digital Implant Dentistry Benefits Our Patients
Because we have the means to digitally study your jaw structure and perform implant placement, we can provide a better experience for you. Advanced models and computer simulations offer more reliable details when it comes to where your implant will be placed. The process of setting the implant in position is also made minimally invasive, even to the point where we do not need to make incisions. By making the process easier and gathering remarkably precise details, we can help you make a smoother journey through this treatment to regain your full smile!
What You Can Look Forward To After Treatment For Tooth Loss
Regaining your full smile means regaining confidence and regaining your ability to bite and chew foods that were once difficult to enjoy. To make sure your implant-held prosthetic remains healthy and secure, we will check it closely whenever you come in for routine oral health exams and cleanings. This helps you maintain your overall health and continue to see benefits from work to restore your complete smile.
Talk To Your Rowlett, TX Dentist About Digital Imaging And Dental Implant Placement
Through digital implant dentistry, we can provide valuable services for people who have experienced tooth loss. We can discuss this and other services to help you enjoy lasting smile care and oral health support. To find out about our prosthetic services, or to discuss any other matters that concern your smile and well-being, please reach out to Rodem Tree Dental in Rowlett, TX at 972-475-2321 to set up an appointment.