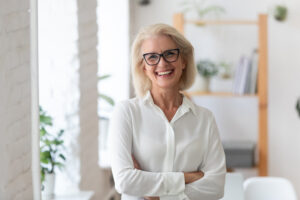 Until you do something about tooth loss, you can feel frustrated by problems with your bite function as well as with the way you look. Until you look into how the problem is treated, you may not realize just how much good a permanently held restoration can do. At our Rowlett, TX dentist's office, we rely on digital technology to plan dental implant placement. This technology helps us provide more precise treatment, limit your risk for complications, and even provide an easier recovery. The placement process is an important step in permanently replacing a lost tooth so that you can regain confidence in your appearance as well as your bite strength and stability.
How Are You Dealing With Tooth Loss?
Whether you are missing one tooth or several, you can find that this problem is difficult to adjust to, and it can become more frustrating over time. Tooth loss forces changes in your biting and chewing movements, which can lead to problems with jaw pain and stiffness. It can also take away your confidence in the way you look. Over time, you can encounter a new problem, as you will lose density in your jawbone because you are no longer able to stimulate the tissues with your teeth roots!
Planning Your Dental Implant Placement With Digital Imaging Technology
Our digital imaging technology can improve your experience with dental implant placement. This can make it easier for you to commit to plans to regain your complete smile. We can find the precise place where your implant should reside. This accuracy is important, as it can ensure you have the most support possible over time. This kind of accuracy can also lead to an easier and more conservative placement process, which makes complications less likely an makes healing easier.
Life After You Regain A Full Smile
Regaining your full smile means regaining the ability to bite and chew with confidence, as well as the ability to show off a smile that appears healthy and confident. Dental implants help with more than just your restorations, as they stabilize neighboring teeth roots so that they do not shift over time. At your regular dental exams and cleanings, you can receive updates about your prosthetic treatment. With these visits and proper care at home, you can enjoy lasting support from your treatment!
Talk To Your Rowlett, TX Dentist About Digital Dental Implant Placement
Through digital dental implant placement, we can start you on an important process that will end with the restoration of your complete smile! If you would like to find out more about how treatment can help you, please reach out to Rodem Tree Dental in Rowlett, TX at 972-475-2321 to set up an appointment.