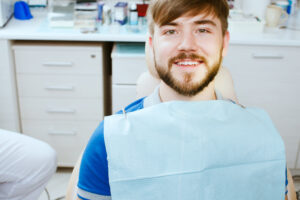 Your goals regarding smile care should include a goal of preventing cavities. Once a problem with tooth decay develops, it will have to be addressed through restorative treatment. In the event that you do need help with this problem, our Rowlett, TX dental practice is here to help. Through the right procedure, we can make sure that decay is no longer an issue. We can also see to it that your tooth is supported with a durable and lifelike restoration. Remember that regular checkups and cleanings play an important role in both the prevention of cavities and their early detection. Timely warnings about this issue can make treatment more conservative and preserve more of your healthy enamel.
Cavity Treatment Addresses Permanent Harm To Your Tooth Structure
The unfortunate reality of dental decay is that when a cavity has formed, there will be permanent damage to your tooth structure. With that said, you can limit the amount of harm that occurs. The sooner you schedule restorative dental work, the less time a cavity has to grow. A dental filling is the more conservative treatment option we can provide. This only requires coverage for the area where decay formed, and will not change the surrounding enamel. If you have a larger cavity, we will need to provide protection with a dental crown that surrounds your tooth. Fortunately, in both scenarios, we can treat teeth without changing your appearance!
Promptly Treating Decay With A Discreet Filling
A lifelike dental filling is placed directly where your cavity is located. This treatment will cover the affected area without interfering with the surrounding structure. We will apply it after taking care to remove decayed tissues, and after we clear away harmful bacteria. When applied, the substance used to make fillings will adhere to the tooth structure and provide lasting support.
Addressing Advanced Decay With A Crown
A dental crown is needed when an advanced cavity has to be treated, and when problems with a tooth injury have to be addressed. Because this restoration will completely surround your tooth, more preparatory work has to occur to make sure there is room for it. We will take care to provide a custom-made restoration that fits properly, looks natural, and remains securely in place through the years. A crown is capable of protecting your tooth even when you need to undergo root canal treatment to fully address decay.
Talk To Your Rowlett, TX Dentist About Arranging Cavity Treatment
Through the right approach to cavity treatment, we are able to make sure your tooth's health and appearance are completely restored. If you have questions about restorative work, or any other service that we provide, contact Rodem Tree Dental in Rowlett, TX at 972-475-2321 to set up an appointment.