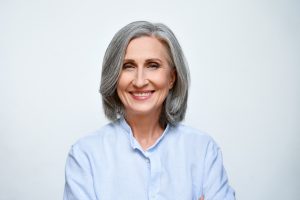 If your smile is not complete, it can be hard to smile with confidence, hard to enjoy some of your favorite foods, and hard to feel comfortable with your overall oral health. At our Rowlett, TX dentist's office, we are able to help resolve problems with tooth loss through restorative work with dental implants! An implant-held appliance will help you bite and chew with more confidence, and it can also give you more confidence in your smile. We use digital technology to support the implant placement process, something that can make the experience better for several reasons.
When Tooth Loss Robs You Of Your Full Smile
Tooth loss can seriously impact your smile in ways that are difficult to ignore. A visible gap can certainly be difficult to ignore. Noticeable absences can make you look older and less healthy, which can deprive you of comfort with your appearance. You can also struggle with your ability to bite and chew certain foods, which means your diet can become restricted. Over time, you will have another issue to worry about, as jawbone erosion can occur over time due to the absence of roots to stimulate the bone.
Making Plans To Restore Your Smile With Implant-Held Appliances
Through implant dentistry, we can help patients regain confidence in their smile while we also help to fully restore their oral health. Implant-held appliances give you valuable bite support that lets you expand your diet choices. This means more than just enjoying your favorite meals once again. With a stronger bite, you can have an easier time enjoying more nutrient-rich meals. You can also put aside concerns about jawbone deterioration, as implants can create stimulation to preserve these tissues.
The Benefits Of Digital Implant Placement
We use digital technology to assist in the dental implant placement process. By providing digital placement, we can improve a patient's experiences in several ways. We can ensure that the location and position of the post is accurate, and we can make the actual insertion minimally invasive. Having digital images and computer simulations to plan out your care also reduces the risk for complications after treatment that might interfere with your overall plans to regain your oral health.
Our Rowlett, TX Dentist's Office Is Ready To Fully Restore Your Smile
Our Rowlett, TX dentist's office is here to help patients who need to do something about the loss of a tooth, or even the loss of many teeth. We rely on digital technology to make your treatment experience with dental implants easier and more pleasant. If you would like to find out more, or if you are ready to book an appointment, contact Rodem Tree Dental in Rowlett, TX at 972-475-2321 to set up an appointment.