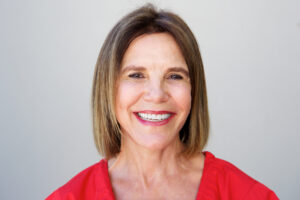 It can be difficult to live with an incomplete smile, as it can leave you with serious reservations about your appearance as well as difficulties with your oral health that you need to manage. At our Rowlett, TX dentist's office, we can talk to you about the benefits of replacing a tooth, or teeth, through implant dentistry. Prosthetic appliances that are held in place with implants will help you keep replacement teeth secure, which means you can have an easier time biting, chewing, and speaking in a way that feels natural. The lifelike replacement tooth also helps stabilize neighboring teeth, and the implant itself can help preserve the health of your jaw! Because we rely on digital technology for the placement of your implant, we can improve on an important part of your restorative treatment experience.
Implant Dentistry Can Provide More Than Just Cosmetic Benefits From Prosthetic Treatment
Prosthetic dental work can certainly provide cosmetic benefits. After you are through with treatment, you will no longer have to worry about the empty space in your smile where your tooth once resided. With that said, this work is about more than just your appearance. An incomplete row of teeth can make biting and chewing difficult, which can lead to stress and strain on your jaw that can turn into daily discomfort. You also need to be aware that teeth at either side of an absence are more vulnerable to becoming loose or even lost! Implant dentistry provides an additional benefit to other forms of treatment to address tooth loss, as the implant itself helps sustain the health of your jaw over time.
Our Digital Technology Can Improve Your Implant Placement Experience
We rely on digital technology to assist with the implant placement process. This leads to remarkably accurate placements of implants, which leads to better support for your prosthetic and for your jawbone. In addition to making the placement more precise, we can make the process shorter and easier for you.
Life After Your Full Smile Is Restored
After any kind of restorative dental procedure is complete, a patient can enjoy renewed confidence in both their smile and dental function. Make sure you keep up with your oral hygiene efforts at home, and that you continue to come in for regular checkups so that we can evaluate your full smile, including your implant-held appliance. When you take care of your restoration, you can look forward to years of support for your appearance as well as your bite function, and you can protect yourself against jawbone deterioration.
Talk To Your Rowlett, TX Dentist About Implant Dentistry
Through implant dentistry, we can help patients who are trying to recover from tooth loss. If you want to find out more, contact Rodem Tree Dental in Rowlett, TX at 972-475-2321 to set up an appointment.