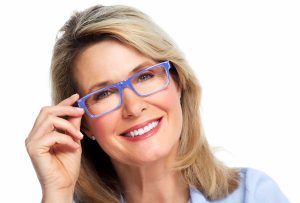 Dental implants provide an important type of additional support when you have prosthetic treatment. A restoration held to its proper location by an implant can offer more bite support, more stability for neighboring teeth, and more overall benefits for your oral health. At our Rowlett, TX dentist's office, we can provide digitally assisted implant placement that helps provide better experiences with prosthetic treatment. The proper planning will help you see the right support from your restoration, it can make the placement process more conservative, and it can start you on a successful treatment experience that renews your confidence in your smile and health.

Let's Talk About Your Tooth Loss
When you do not take the appropriate steps to address tooth loss, there are several issues that can affect your quality of life. The unfortunate truth is that this is more than just a problem for your appearance. Even if the missing tooth is difficult to notice, you can have a harder time biting and chewing certain foods, and you need to be aware that your risk for losing more teeth goes up. You can also experience problems with jawbone deterioration over time connected to tooth loss. When the roots of our teeth are no longer in place, there is no longer any stimulation in the bone when we bite and chew, which results in a loss of important nutrients.
The Benefits To Digitally Assisted Implant Placement
With the right technology, we can plan out your dental implant placement with detailed 3D images captured at our office. The digital placement can result in an accurate insertion and a more conservative treatment experience. As a result, you are less likely to encounter complications on the path to a fully restored smile. You can also enjoy a less difficult experience during your recovery.
Life After You Regain Your Complete Smile
What can you really look forward to once your smile is fully restored? A full set of teeth makes it possible for you to bite and chew without relying on awkward or uneven movements. As a result, you can reduce pressure on your jaw and experience fewer issues related to uneven wear and tear. You can also have more stability for neighboring teeth, which means you are less likely to experience further problems with tooth loss over time.
Talk To Your Rowlett, TX Dentist About Implant Dentistry Assisted With Digital Technology
Our Rowlett, TX dentist's office relies on digital imaging technology to provide quality experiences with dental implant placement. As part of the overall effort of restoring your incomplete smile, a better experience with implant placement can have significant benefits. Of course, this is just one of many services we offer to people who need to address ongoing oral health issues. For more information, contact Rodem Tree Dental in Rowlett, TX at 972-475-2321 to set up an appointment.