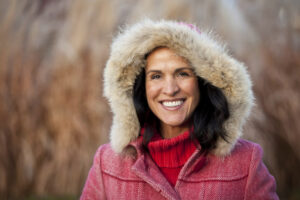 When you have problems with your oral health identified by your Rowlett, TX dentist, you can proceed to undergo treatment to make sure a vulnerable tooth has lasting protection. In cases where problems are severe, your restorative dental work may involve the removal and replacement of an unhealthy tooth. There are many scenarios where dental crowns can provide the appropriate support to help you preserve your smile, dental function, and oral health. Our practice provides both partial and full crowns that offer lasting stability and support over time. They can also provide lifelike appearances to keep you from having cosmetic issues after treatment.
We Offer Partial And Full Dental Crowns
Because we offer both partial and full dental crowns, we can provide the right support for your vulnerable tooth while making the treatment itself as conservative as possible. A partial crown can deliver more protection than a filling, but it does not call for the total coverage of your tooth. We can use partial and full crowns alike to respond to issues like dental decay and physical tooth trauma. The right support will keep it safe and healthy over time, and it will also allow you to bite and chew without difficulty.
How Crowns Fit Into Prosthetic Treatment
Dental crowns can provide important support when it comes to prosthetic treatment. They can be used to support dental bridges, permanent restorations that close gaps in your smile. We can also recommend that you have a dental crown put in place on a dental implant. A crown supported in this way can effectively mimic a healthy tooth, and it will be stable enough to provide bite support.
Remember That Regular Checkups Help You Avoid Problems That Require Crowns
During your regular dental exams, you will enjoy the kind of timely care that can make treatment with dental crowns unnecessary. For cavities that are caught in time, you can have fillings placed to cover the affected area without changing your surrounding enamel. Because your visits also include thorough cleanings of your smile, they also make you less likely to have problems in the future that will require our attention.
Talk To Your Rowlett, TX Dentist About Treatment With Dental Crowns
There are a number of situations where dental crowns can be used to restore a person's smile. We offer both partial and full crowns when treating problems like tooth decay, enamel damage, and issues with tooth loss. Because these restorations are lifelike as well as secure, they can help you preserve a smile you are proud to show off while they also take care to protect vulnerable teeth. To find out more, contact Rodem Tree Dental in Rowlett, TX at 972-475-2321 to set up an appointment.