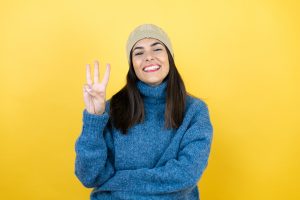 There are several oral health issues that patients bring to us. While cavities are a serious issue, one that we are ready to deal with, it is just one concern that can make restorative treatment necessary. At our Rowlett, TX dentist's office, we can intervene to address the different problems that may upset you and hurt your smile. In many situations, we can actually address these problems with dental crowns. Depending on the situation, we may use a partial or a full crown in your treatment. These restorations can even help us restore a person's full smile if they have experienced tooth loss!
1. Crowns Can Help Us Address Tooth Loss
Tooth loss is a serious concern. Our goal when treating a patient is to only extract a tooth as a last resort. If you need to have this done, or if you have already suffered tooth loss, we can use dental crowns as part of your treatment. They are included in custom dental bridges that stay secure and provide functional and cosmetic benefits. They can also be used to cap dental implants. Unlike bridges, implants do not require the modification of remaining teeth. Instead, they provide permanent stability for a restoration by anchoring it to your jawbone.
2. We Can Cap A Tooth Affected By Dental Decay
Tooth decay is something that we can address with a dental filling. Unfortunately, patients do not always receive treatment in time for this to work, which is why we might need to supply a custom partial or full dental crown. Both options let you bite, chew, and speak with sustained comfort. A crown will be needed in a situation where a cavity is harmful enough to require root canal therapy.
3. A Crown Can Restore A Broken, Chipped, Or Cracked Tooth
Physical injuries are not problems to be taken lightly. A chip or crack, or any other form of damage, can lead to problems with your bite function as well as trouble with your oral health. The sooner you act, the sooner we can protect your tooth with a crown before there are complications that require care. Patients who only have relatively mild injuries can find that they can address their concerns with cosmetic treatment instead of restorative work, though your dentist will only be able to approve this after evaluating the tooth.
Talk To Your Rowlett, TX Dentist About Receiving A Dental Crown
A dental crown provides important, long-term support for teeth that are damaged or in poor health. If you find yourself in need of one because of an unhealthy tooth, or even because of a lost tooth, our office can help you. For more information, contact Rodem Tree Dental in Rowlett, TX at 972-475-2321 to set up an appointment.