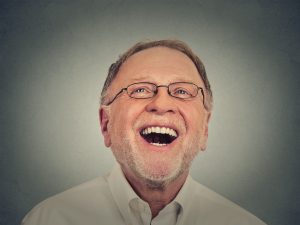 There are several long-term benefits to enjoy after your incomplete smile is restored. The right approach to prosthetic treatment gives you a more confident, youthful, and healthy appearance, and a permanent appliance can provide support when you bite and chew. At our Rowlett, TX dentist's office, we are prepared to help patients by offering treatment with dental implants. Through this approach, you can enjoy permanent restorations that help you close gaps from missing teeth, support their neighbors, and even sustain your jaw health. Our approach to implant placement relies on digital imaging and guided placement to provide better experiences for patients.
The Importance Of Careful Planning Before Implant Placement
To provide the right results, dental implants need to be carefully placed. This ensures that they will remain stable over time, and it provides the right level of support for your replacement teeth. We take care to place implants in spaces where teeth roots were previously housed, and with our digital approach to planning and performing treatment we can make sure that your post is entered at the right angle as well as the right place.
How Digital Technology Benefits Patients Interested In Prosthetic Treatment
We rely on technology to carefully prepare for a patient's dental implant placement. 3D imaging and guided placement can ensure that your procedure is a successful one. This is thanks to the detail we capture that helps us find just the right position for your post, as well as the carefully guided placement process that offers a minimally invasive treatment experience. This can lead to faster treatments, a lower risk for complications, and a more comfortable overall experience.
Life After Your Smile Is Fully Restored
Through the work we perform to fully restore your smile, we can help you make many positive changes in your life. After you have your restoration secured, you can eagerly show off your better, more confident smile, and you can find it easier to enjoy an array of different foods that were previously difficult to chew. Better bite support can actually reduce pressure on your jaw, which can help you avoid problems with pain and stiffness that can occur over time. Implants also help you avoid future problems. They help neighboring teeth remain in place, and they can stimulate your jawbone to prevent deterioration.
Talk To Your Rowlett, TX Dentist About Dental Implant Placement
Through digital dental implant placement, we can help patients affected by tooth loss regain full, confident smiles, and we can also provide better bite function! This is one of many services that we provide to those who need to address active oral health concerns. If you would like to find out more, contact Rodem Tree Dental in Rowlett, TX at 972-475-2321 to set up an appointment.