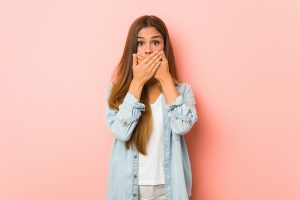 When you can show off a bright, attractive smile, you can project confidence and warmth. In other words, having confidence in your smile can make you more comfortable in both corporate and social environments. Our Rowlett, TX dentist's office is here to help if you feel that certain flaws affect the way you look and make you less comfortable with your appearance. We can discuss what cosmetic service might be right for you based on the current state of your teeth and the concerns that you voice. What might surprise you is how just one procedure can make a significant difference in the way you look, even if you have several changes that you wish to make!
What Would You Like To Change About Your Smile?
Different concerns motivate patients to express a desire for cosmetic dental work. For some, gradually worsening dental discoloration can make treatment appealing. For others, problems with the shape, size, and color of teeth can be a source of anxiety. We have different treatment options that we provide, which gives us different approaches to care that can prove effective. Once you know what a procedure can do, it can be easier to commit to one.
Dealing With Embarrassing Enamel Stains
There is more to cosmetic dentistry than just making teeth whiter, but because discoloration is a common issue, many who look into treatment can ask about it. To fight enamel stains, we can provide a professional teeth whitening treatment that can make your smile many shades brighter. In contrast to store bought whitening agents, which can have limited effects on the way you look, professional services can remove stains that have gathered and worsened over a longer period of time. We can offer a single-visit procedure in our office, or we can give you the resources to make your smile significantly whiter at home.
Changing The Shape And Size Of Teeth That Look Out Of Place
Through treatment with porcelain veneers, we can change the shape, size, and even the color of teeth that are not a good fit for your smile. These slender restorations take up only a limited amount of space, but their coverage can hide any flaws that make you self-conscious. Another option is tooth bonding treatment, which can address these issues without using permanent restorations.
Talk To Your Rowlett, TX Dentist About Addressing Your Smile Flaws
Even minor smile flaws can make a person self-conscious about their overall appearance. If you have something you wish you could change about your appearance, let us know! Our Rowlett, TX dentist's office provides services that can target specific concerns, but we can also make significant changes with as little as one procedure. If you are ready to find out how the right treatment can benefit you, contact Rodem Tree Dental in Rowlett, TX at 972-475-2321 to set up an appointment.