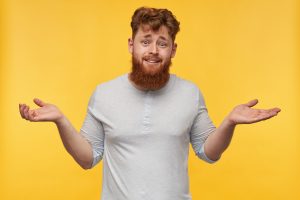 Is this really the right time for you to begin orthodontic treatment? If you have issues with poor teeth spacing, or with teeth that look awkward or less attractive because they are out of alignment, remember that the sooner you start, the sooner you see results. You should also remember that these services can address issues that interfere with your oral health as well as the way you look. Our Rowlett, TX dentist's office is prepared to take care of you if you want to do something about malocclusion. We offer both traditional braces and discreet Invisalign aligners, giving you options when it comes to how you can and should care for your smile.
How Orthodontic Work Benefits Your Oral Health And Appearance
Orthodontic services fix problems with teeth that are too far apart, too close together, or generally not in good alignment. Sometimes, these issues can actually interfere with a person's ability to bite and chew, which can lead to more risk for dental problems as well as problems with poor jaw movement. Even if your issues are less serious, it can be embarrassing to have uneven teeth that draw unwanted attention. Fortunately, it can be easier than you expect to finish corrective work. If you qualify, you can even make the process shorter through the Six Month Smiles treatment!
Choosing Between Braces And Clear Aligners
Both clear aligners and bracket-and-wire braces are capable of helping patients. For some, it will be necessary to use metal braces to correct more significant problems with misalignment. With that said, many people who want to pursue Invisalign treatment can find that they qualify to do so. Metal braces can help with potentially serious alignment flaws, and they can lead to important changes. With Invisalign, you can take on varying degrees of malocclusion by moving teeth with a series of clear appliances.
What Else Can I Do To Improve An Uneven Smile?
If you qualify, we can talk to you about using cosmetic dental work instead of orthodontic treatment to address spacing flaws. With porcelain veneers, we can cover spacing issues that have been a source of concern. Once covered, these flaws can no longer interfere with the way you look. They can also help you by taking on additional concerns, such as the color of your teeth.
Talk To Your Rowlett, TX Dentist About Starting Orthodontic Treatment!
The sooner you start orthodontic treatment, the sooner you can show off a straighter smile, one that is easier to keep healthy as well as more attractive. Our Rowlett, TX dentist's office provides different options for care, which helps you find an approach that truly suits you. For more information, please contact Rodem Tree Dental 972-475-2321 to set up an appointment.