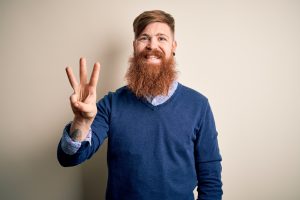 Teeth that are poorly spaced can look awkward and unattractive. Your smile may be asymmetrical because of poor alignment, and you can have visible gaps and overlaps that stand out. You can see exciting smile improvements from an orthodontic treatment, but there is more to corrective work than just more confidence in your appearance. You can also make changes that improve your oral health! Our Rowlett, TX dental office can provide treatment with traditional metal braces, or we can discuss treatment with Invisalign aligners. For those who want to results in a shorter time, we can see if you are a good candidate for the Six Month Smiles treatment approach.
1. You Can Feel More Confident In Your Smile
Simply put, an uneven or asymmetrical smile can attract unwanted attention and make you feel self-conscious. When you look into orthodontic treatment, you can commit to a treatment that straightens our teeth that are too far apart, too close together, or otherwise out of place. By addressing these problems, you can become more comfortable with your smile, and you can look forward to the additional oral health benefits of your corrective work. If you wish to add to your smile improvements after treatment, we can discuss your options for cosmetic dental work, like teeth whitening treatment, which can brighten your newly straightened smile!
2. You Can Address Problems With Your Bite Function
Poor bite function can lead to problems with TMJ disorder, a problem that leads to jaw stiffness and pain, as well as a greater risk for grinding your teeth. While there are several issues that can lead to poor bite function, problems with the way your teeth are aligned can certainly be cause for concern. By straightening your smile, we can make applying and releasing pressure evenly easier. As a result, you can keep your jaw joints in better alignment, and you can better distribute pressure when you bite and chew.
3. You Can Have An Easier Time Keeping Your Teeth Clean
If you have teeth that overlap, you may have a harder time keeping them completely clean. Because part of a tooth can be less accessible with your brush, it can be susceptible to plaque and tartar buildup, which can hurt your efforts to avoid tooth decay and gum disease.
Talk To Your Rowlett, TX Dental Office About Orthodontic Treatment
Our Rowlett, TX dental office is ready to help patients who wish to do something about poor smile alignment. By beginning an orthodontic treatment, you can start a process that delivers cosmetic improvements as well as positive changes to your oral health! If you have questions about orthodontic treatment, or if there are any other dental services that you wish to discuss, please contact Rodem Tree Dental in Rowlett, TX at 972-475-2321.