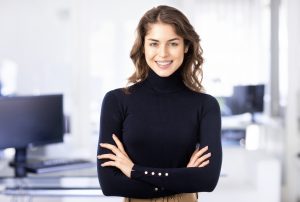 In any situation where a tooth is damaged, a permanent restoration is necessary to provide lasting protection. Enamel is a remarkably strong substance, but there is little our body can do to naturally heal a tooth that has been harmed because of dental decay or a physical injury. At our Rowlett, TX dentist's office, we are prepared to restore your tooth so that its appearance and function are returned to normal. With a custom dental crown, the tooth can be protected against future harm, and it can enjoy the structural support to once again safely experience bite pressure. Depending on the nature of the problem, we can use a full crown, or provide more conservative treatment with a partial crown.
Why Dental Problems Call For Permanent Restorations
Our teeth are protected by their outer layers of enamel, a substance that is remarkably strong but limited in its ability to heal from harm. Even a small cavity will call for permanent support in the form of a dental filling. When a larger cavity forms, or when an injury occurs, a dental crown offers the kind of lasting protection to keep a tooth safe against infection or further harm. After an analysis of the tooth, your dentist will be able to determine whether a partial crown offers enough support, or if you should have a full crown placed over the tooth.
Will You Require A Partial Or Full Dental Crown?
A partial crown will not envelop a tooth the way that a full crown does, but it can still restore one that has been hurt by covering the affected area. For this treatment, preparatory work will only concern the area where a chip, crack, or cavity formed so that the restoration can be put in place without interfering with healthy enamel. If the tooth requires more support, we can use a full crown to completely cover it above your gum line.
The Role Crowns Play In Restoring An Incomplete Smile
If you need to have a missing tooth replaced, dental crowns can help! A dental bridge depends on a pair of crowns to remain in place. The crows are located on both sides of your pontic, or replacement tooth. They will be secured to the teeth around an absence to keep your restoration secure enough for you to bite and chew with it. We can also discuss using a custom dental crown to act as a prosthetic secured by a dental implant.
Your Rowlett, TX Dentist Can Restore Your Tooth With A Custom Crown
Our Rowlett, TX dentist's office is prepared to help patients struggling with poor oral health. Dental crowns make it possible to restore teeth and keep them safe from further harm while still preserving the way you look. To find out more, contact Rodem Tree Dental in Rowlett, TX at 972-475-2321.