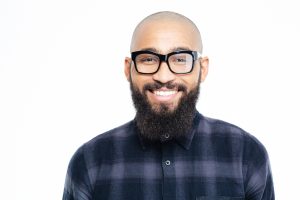 Is it time to let your dentist know about your interest in making your smile whiter? Patients sometimes try to take on discoloration without assistance. This can seem easy enough, as many stores and pharmacies stock teeth whitening kits that offer cosmetic improvements. Unfortunately, these kits can offer less exciting changes than you hoped to see, leaving you with remaining doubts about your appearance. Talking to your Rowlett, TX dentist about whitening your smile can be beneficial. At our practice, we provide custom whitening kits that use more potent bleaching agents to deliver significant changes. We also welcome patients to come in for a single-visit procedure to deal with teeth stains!
Why Are Teeth Stains So Difficult To Remove?
Cutting products like soft drinks, red wine, tobacco, and others that can stain teeth can help you avoid further problems with discoloration. However, this diet change still leaves you with the stains that already make you self-conscious. What can you do to fight this buildup of particles that have dulled your enamel? The chromogens and tannins that gather on our teeth can settle over time and prove difficult to remove, even if you use a store bought whitening treatment. However, with a more effective whitening treatment provided by your dentist, you can have an easier time making your smile more attractive!
Undergoing A Professional Teeth Whitening Treatment
When your dentist helps you reach your goal of making your smile whiter, you can find that you have two treatment options. One is to take home a customized kit that allows you to fight discoloration at home. The kit that you receive will contain whitening agents designed to provide better results than what you can expect from a store bought kit. Patients also receive custom trays that help with the application of these agents. You can also opt for a single-visit office treatment. At the end of your appointment, we can have your smile looking many shades brighter than before!
Should I Consider Alternative Cosmetic Treatments?
What can you gain from looking into other cosmetic dental procedures? If you want to do more than just brighten your smile, other treatment options can make you more confident in how you look by addressing problems with the shape and size of teeth. We can make bigger improvements with veneers, as they give us the ability to cover blemishes, dental damage, problems with spacing, and more.
Talk To Your Rowlett, TX Dentist About Teeth Whitening Treatment
At Rodem Tree Dental, patients who want to make their teeth whiter can learn about the benefits of professional treatments! We provide in-office care as well as customized kits that patients can take home with them. To find out more about this and other cosmetic services, please contact Rodem Tree Dental in Rowlett, TX at 972-475-2321 to set up an appointment.