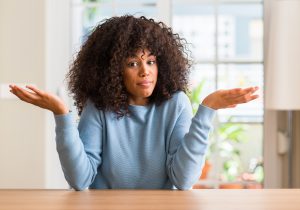 Are you starting to feel dissatisfied with your appearance because your teeth look dull and unattractive? Problems with discoloration affect many people, and it can feel difficult to avoid them over time. After all, there are many popular foods and drinks people enjoy that are capable of leaving stains behind on your enamel. If you brush and floss thoroughly and see your dentist for regular dental exams, you can make sure your teeth stay healthy, but stains can still slowly gather. At our Rowlett, TX dentist's office, we can recommend cosmetic dental treatment if you are worried over how your appearance has changed. We provide teeth whitening services in our office, but we also provide teeth whitening kits that patients can take home.
Dental Discoloration Is A Concern That Affects Many People
Discoloration can be a difficult problem to avoid, even for those who do a good job preventing oral health issues over time. Popular foods and beverages that cause stains to gather can slowly but visibly change the color of your smile. Unfortunately, stains that have settled in time can prove difficult to remove, which can lead to frustration if you try to take care of this problem at home. Fortunately, professional whitening agents can offer more significant improvements, giving you more confidence in your appearance.
Choosing A Professional Teeth Whitening Treatment
Are you someone who prefers to see results as soon as possible? A single appointment for teeth whitening can produce exciting smile changes. During your visit, your dentist will apply whitening agents and give you your desired results in a short time. For those who want to take care of discoloration on their own time, but still want professional results, we can recommend professional teeth whitening kits. We provide kits that contain potent whitening agents as well as trays that make applying these agents easier. By following the instructions given to you, it is possible for you to deal with discoloration and start dazzling people with your brighter teeth!
Why You Might Benefit From Something Other Than A Whitening Procedure
There are internal problems that can change the color of your smile. These issues, referred to as intrinsic discoloration, can produce unwelcome changes that are difficult to address through teeth whitening alone. However, there are other cosmetic dental procedures that can help. One option is to cap teeth with porcelain veneers. We can also provide improvements by performing tooth bonding treatments.
Talk To Your Rowlett, TX Dentist About Teeth Whitening Treatment
Our Rowlett, TX dentist's office is prepared to help you make positive changes to the way you look if you have concerns about the color of your smile! To learn more about the benefits of whitening treatments and other cosmetic services, please contact Rodem Tree Dental in Rowlett, TX at 972-475-2321.