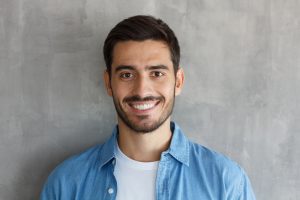 When you think about what it takes to keep teeth in good health, remember that you are not the only person who can provide preventive care for your smile. You should schedule dental exams on a regular basis so that you can stay informed about your oral health. In addition to providing reviews and feedback about your smile, patients at our Rowlett, TX dentist's office also receive beneficial teeth cleanings. These sessions remove any tartar deposits that are present, something that you are not able to do on your own. If tartar buildup is not managed on a regular basis, it can make you more vulnerable to trouble with cavities as well as gum disease.
Are You Vulnerable To Tartar Accumulation?
If you brush and floss diligently and consistently, you can remove plaque buildup before you experience problems with tartar formation. With that said, you should understand that tartar can form in a short time, which is why "small" gaps in your smile care routine can have more long-term consequences than you realize. People can be particularly vulnerable to tartar formation in areas where it is more difficult to properly clean their teeth. The good news is that tartar can be removed at a regular dental cleaning before this substance can make restorative dental work necessary.
Scheduling Consistent Teeth Cleanings
On a semiannual basis, you should see your dentist and hygienist for preventive care. These appointments play an important role in keeping you safe from potentially serious problems with your oral health. Every review from your dentist is an opportunity to learn about trouble, then properly address that trouble to avoid more serious issues that can call for advanced services like root canal therapy. Your hygienist will clear away any concentrations of plaque and tartar buildup found on your smile. Feedback about where these areas are located can help you identify shortcomings in your daily routine that you can address.
Protecting Your Smile Between Appointments
Be smart about smile care – at least twice a day, you should thoroughly brush your teeth for at least two minutes. You should also floss at least once a day to protect the spaces between your teeth. To further protect yourself, make sure you are managing your intake of sugary and acidic products in order to lower your risk for possible dental problems.
Talk To Your Rowlett, TX Dentist's Office To Schedule Your Next Teeth Cleaning
Through smart preventive care, you can avoid the different oral health threats that all patients are encouraged to protect themselves against. With the right habits at home and access to preventive services in our office, you can stay free of problems like tartar buildup, gum disease, and dental decay. To find out more, contact Rodem Tree Dental in Rowlett, TX at 972-475-2321 to set up an appointment.