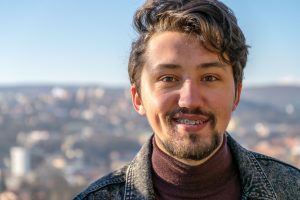 If you are considering orthodontic work, should you expect to enjoy anything more than cosmetic improvements? The changes you make to your smile can certainly be exciting. At the end of corrective work, you can have a more symmetrical appearance, and you can be free from issues with gaps or overlaps between your teeth. With that said, dealing with malocclusion can come with oral health benefits. One benefit is that you can address issues with an uneven or awkward bite by straightening your teeth. Another is that by evening out teeth that overlap, you can have an easier time keeping your smile clean. Our Rowlett, TX dentist's office can talk to you about treatment with traditional orthodontic appliances, or we can discuss alternative approaches to care.
Can Straighter Teeth Really Lead To Oral Health Benefits?
As appealing as the cosmetic changes offered by orthodontic treatment can be, there is more to corrective work than just the improvement of your smile! When we fix your issues with malocclusion, we can improve your bite function. By doing this, we can make you less likely to experience TMJ problems that lead to chronic pain, jaw clenching or grinding, and other concerns. You can also find that straighter teeth are easier to keep clean, which makes you less likely to experience difficulties with your oral health.
Discussing Treatment With Your Dentist
At an appointment, you can learn how braces can gradually straighten your teeth to improve your appearance and oral health. We actually offer more than one approach to treatment. For some patients, we may be able to recommend an abbreviated Six Month Smile treatment. This service fixes problems with spacing in less time, which means you can enjoy life after corrective work sooner than you imagined!
Why You Might Want To Consider Treatment With Invisalign Aligners
With Invisalign aligners, you can fix your smile and improve your oral health without drawing undesired attention to your pursuit of orthodontic treatment. The series of aligners that you are given will be carefully designed to address your smile flaws, and they will be able to do so without attracting unwanted attention. You can also be glad to have appliances that are easy to remove, as treatment is easier to adjust to when you can remove aligners before eating or cleaning your teeth.
Talk To Your Rowlett, TX Dentist About Orthodontic Work!
Through orthodontic treatment, you can show off a straighter, more attractive smile! You can also take on issues that negatively impact your oral health. To find out more about our office, and the different services that we offer, please contact Rodem Tree Dental in Rowlett, TX at 972-475-2321. We are happy to meet with you to discuss a specific dental or orthodontic treatment, but we can also make time to see you for a routine dental exam.