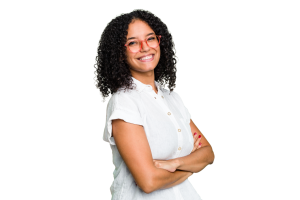 If you have started to notice a change in the quality of your smile due to the buildup of stains, you might struggle trying to remove them on your own. These can happen as a result of the things that you eat and drink, leaving lasting memories on the surface of your teeth. Before you reach for those supermarket options, take the time to stop in for a cleaning and examination with your dentist in order to understand your options.
With our team of cosmetic dentistry professionals in Rowlett, TX, you have the opportunity to lift the shade of your enamel with the help of an oral health expert. By making the effort to speak with a trusted dentist, you give yourself the ability to keep the focus on the strength of your enamel as you whiten your teeth. Some forms of discoloration require a different schedule of treatment, so be sure to start your cosmetic dental journey with a visit to your dentist to learn more about what has caused the change in your smile. And always remember that your cosmetic teeth whitening process is connected to your lasting oral health needs!
Start Your Cosmetic Dental Improvements With A Checkup At The Dentist
In order to know your next steps in improving the quality of your smile, you need to know your current needs and risks. For this reason and many more, it can be beneficial to begin your discussion with a semiannual checkup with the dentist. You need these appointments at least every six months anyway, so if you have been holding off on scheduling your next visit, this can be a great opportunity to reclaim your focus on dental health.
We Can Help You To Understand Your Cosmetic Teeth Whitening Options
Here at our office in North Texas, we understand that everyone's dental needs are different, and so we want to help you find the course of treatment that works for you. Talk to your provider about all of your cosmetic possibilities in achieving a brighter smile. For some, our simple and convenient at-home solution is a great way to break down those problem stains at a cellular level. Simply wear your custom whitening trays for a set period of time and start to notice results in as little as a matter of weeks. In addition, we also offer a single-visit appointment in the office to help you lift those stubborn stains!
Learn More About Cosmetic Whitening With Rodem Tree Dental In Rowlett, TX
When you want to see a brighter smile in the mirror, talk to our team about your options in improving the quality of your smile. To learn more about cosmetic teeth whitening, give us a call at Rodem Tree Dental in Rowlett, TX today at (972)475-2321!