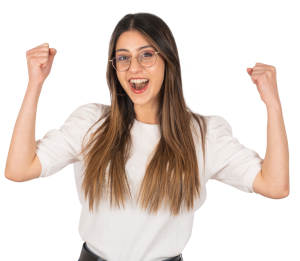 Do you wake up with a sore jaw? Or are you finding yourself tired before noon? If you struggle with your sleep, it may be as a result of a common overnight condition. Two of the five most prevalent sleep disorders relate to your oral health, so if you are not receiving a quality night of rest, it may be time to speak with your dentist about treatment.
Thankfully, there is a solution that can help you to take care of your nightly teeth grinding or chronic obstructive sleep apnea. At our office in Rowlett, TX, we offer treatment using an oral appliance, which brings you a non-invasive form of care. This slim BPA-free night guard can protect you from the damages that your common sleep disorder causes, all without the use of surgery. If you struggle with nightly teeth grinding and associated temporomandibular joint dysfunction, your oral appliance will be a barrier to prevent the collision of your enamel. This approach can also be beneficial in keeping your airway free overnight, so talk with your dentist about treatment for your obstructive sleep apnea!
Your Grinding Can Cause Serious Wear Of Your Teeth
One of the most prevalent sleep disorders in this country is a condition known as bruxism. This refers to the unconscious activity of teeth grinding, and when it happens during sleep, it can lead to major damage to your enamel. As your teeth collide overnight, you wear away tiny bits of this material, which can expose the underlying dentin. When this happens, it leaves you susceptible to an infection of the soft tissue within your tooth. You can also wind up with a less attractive smile!
An oral appliance helps to minimize the contact between your teeth overnight. Through a helpful BPA-free acrylic mouthguard, you can protect your oral health without extensive procedures. Instead, simply wear your appliance while you sleep!
Oral Appliances Also Help To Keep Your Airway Free And Clear
Bruxism is not the only sleep disorder that stems from your oral health. Chronic obstructive sleep apnea can occur when your airway is blocked by the structure of your throat, and it can lead to serious complications if you do not seek treatment. Patients with this condition experience hypertension and stroke at a higher rate than others, so take the time to learn how an oral appliance can help you to stay healthy. With a simple readjustment of your jaw, you can give yourself a free airway all through the night!
Learn More About Oral Appliance Therapy With Rodem Tree Dental
If you are struggling with your sleep, take some time to speak with our team about how an oral appliance can help you. Give us a call at Rodem Tree Dental in Rowlett, TX, today at (972)475-2321!