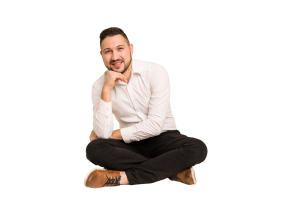 Major events in your life usually mean that someone will be taking photographs. If you have a significant event on the horizon, speak with your dental care provider about your options in cosmetic improvement. Sometimes, these occasions pop up without leaving you a lot of time. Thankfully, there is helpful treatment available to you in these situations, as well. If you have a job interview, the whitening of your teeth can allow you to feel more confident in your meeting.
At Rodem Tree Dental in Rowlett, TX, we give you options in your whitening process. For some, the comfort of an at-home treatment is what they are looking for, and our custom trays can help you in as little as two weeks. For an even speedier solution, come into the office for a single appointment that can remove years of stain accumulation. Trust your enamel with a trained professional, so that you can take the preventive steps to avoid dentin sensitivity. Look your best for your first impressions!
Trust Your Cosmetic Enhancement With A Trained Dental Professional
Teeth whitening is a common practice, as years of accumulated stains can leave you with a dull or dim-looking smile. The removal of these can be difficult through the use of over-the-counter products. An inefficient process could cause you to overuse the bleaching agents, weakening your enamel without seeing the results you were hoping for.
Before you reach for a product at the drugstore, schedule a time with a qualified dental provider. The experience and knowledge can help you to receive a diagnosis, so that you know your options. Intrinsic discoloration requires a different treatment than stain buildup, so take the time to plan your approach.
Make The Choice That Feels Right For Your Needs
The whitening process is available through two distinct methods. One of these is an at-home treatment that you can use alongside your nightly oral health hygiene routine. These are custom trays that you fill with a potent lifting agent. In as little as two weeks, notice the difference in your appearance!
Another form of treatment takes place in the office. If you are short on time before your significant event, this option can be accomplished in a single visit! In-office whitening typically lasts around an hour, and afterward, you can feel confident in your appearance without much intrusion to your daily life.
Helping You Look Your Best In Rowlett, TX
The treatment of your stained smile can help you to improve your appearance before your big day. From weddings to graduations, everyone wants to look beautiful in their photographs. For more information or to schedule your appointment, call Rodem Tree Dental in Rowlett, TX today at (917)475-2321.