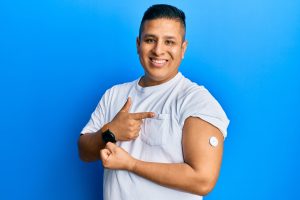 Diabetes is very common in the United States, with around 13% of the adult population having either the Type I or Type II forms of the condition. Despite its widespread prevalence within our population, many parts of it are not either ignored or simply not discussed. Its relation to your oral health is one area that may not be covered by your diabetes educator, especially if you first see them in the emergency room.
This disease affects many different aspects of your health, and knowledge can be key in preventing future complications. If you are a new diabetic, or if this is something you have dealt with for years, there is always something new to learn. Today, your Rowlett, TX dentist discusses the dangers that elevated blood glucose levels can do to your smile, in both its appearance and its strength!
Circulation Is Key To The Mouth
The mouth is highly connected to our circulatory system. Each tooth is part of a system of highways for the blood, and your disease may cause damage due to high levels of sugars within your bloodstream. As you probably now know, insulin is the hormone that allows the cells to absorb these nutrients. Without it, it builds up, and can cause serious damage all over your body. For those with Type II, this mechanism occurs due to insulin resistance, as your body has become accustomed to large outputs of the hormone.
When you are suffering from hyperglycemia, or the term for high blood sugar, your body tries to flush it from your system. This mostly occurs using increased levels of urination and thirst, but it also can occur in the mouth. Essentially, you are dumping high levels of sugar into your mouth. As you might imagine, this puts you at a significantly higher risk for tooth decay and loss, and around 20% of all loss seen in dental offices are as a result of diabetes.
Diabetics Are Prone To Dry Mouth
Due to the action of the body in ridding itself of glucose, you will most likely be unable to keep up with the hydration that you need. The body's goal is to dump as much as it can, so you retain very little during these times. Dry mouth can be very damaging, beyond its uncomfortability.
Our saliva is a highly antimicrobial fluid, and it helps us fight off infection. When we lose this protection, our gums and our enamel are sitting ducks for bacterial growth. You ae also much more likely to experience fungal infections such as thrush.
Take Special Precautions
If you have this medical condition, please closely monitor your glucose levels. I know it is a constant struggle in keeping even, but it can save you time and money in the long run. While your blood sugar is normal, your body is operating as a healthy one. So keeping this state is paramount in your protection.
As with any patient, daily flossing and twice-daily brushing are also incredibly important in maintaining your smile. Use an oral rinse of your choosing daily, but please keep a strict schedule. This can make all the difference for you!
ABOUT YOUR ROWLETT, TX, FAMILY DENTIST:
At Rodem Tree Dental, Dr. Ellen Nam and her team use their talents and training to better serve their patients. They offer a full array of general, cosmetic, and restorative treatments for adults and children alike. Their passion and dedication is evident in their gentle, personalized treatment. To schedule an appointment, call our dental office in Rowlett, TX, today at 972-475-2321. Though located in Rowlett, we proudly welcome patients from Rockwall, Garland, Wylie, Sachse, and all surrounding communities.