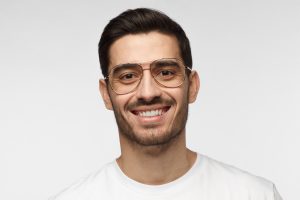 Our aim at our Rowlett, TX dentist's office is to help patients remain safe from the kinds of problems that require more involved services. Of course, this does not mean that we are not ready to help you when a problem is present. In fact, when you keep up with routine dental exams and cleanings, you can have an easier time having trouble found and addressed before there are complications that have to be resolved. When we identify and treat a cavity, we can offer a tooth-colored filling to treat it. By doing so, we will be able to protect the surrounding enamel from problems, and we will also be able to restore your tooth structure without altering your smile!
What Will Happen To My Smile When I Undergo Cavity Treatment?
When you have a cavity, restorative dental work will have to take place in order to stop the tooth's health from gradually worsening. You need to be concerned about more than just further physical harm to your enamel. In time, bacteria can access your pulp, the tooth's central chamber, and create serious problems for you. To avoid this kind of complication, make sure you keep up with your regular exams and cleanings; when you do so, you are both less likely to have future cavities and more likely to have problems identified before there are complications.
Placing Your Discreet, Durable Dental Filling
With a discreet and durable dental filling, your tooth will remain safe. The good news is that this kind of restoration can take care of your tooth while only making minimal changes to its structure. The resin substance that we use is applied directly at the area where decay formed. Once this is done, the substance will harden and provide long-term protection for this vulnerable space. Because this material can match your healthy enamel, we can provide this kind of care without modifying your smile!
What Else Can Your Dentist Do For You When You Have An Oral Health Issue
Unfortunately, not everyone will have their oral health needs taken care of in time to avoid complications from dental decay. In the event that you experience an advanced cavity, we can respond with a more advanced approach to restorative dental work. In addition to providing greater protection with custom dental crowns, we can perform root canal therapy when needed to deal with problems within your tooth structure.
Talk To Your Rowlett, TX Dentist About Treatment With A Discreet Tooth-Colored Filling!
Through the restoration of your tooth with a discreet filling, we can provide meaningful protection without changing your smile! If you would like to learn more about how we can help you, contact Rodem Tree Dental in Rowlett, TX at 972-475-2321 to set up an appointment.