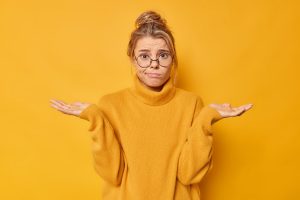 To keep your teeth healthy, you should take care to clean your smile each day. Brushing twice a day and flossing at least once will help you control your risk for problems that threaten your oral health and appearance. As important as this routine is, make sure that you also protect yourself with professional dental cleanings. These services lower your risk for cavities and gum disease, and they also keep excess tartar and plaque buildup from hurting your appearance and health. Our Rowlett, TX dental practice can provide regular cleanings as part of our preventive services. In addition to providing protection against future problems, these visits can help you avoid new difficulties as they keep you updated about the current state of your teeth and gums.
How Dental Cleanings Contribute To Your Oral Health
Regular dental cleanings provide protection against the buildup of plaque and tartar deposits that can hurt your appearance and make you vulnerable to difficulties with your oral health. This service is not a substitute for good oral hygiene at home, just as better hygiene habits should not be seen as a replacement for professional care. Professional appointments remove tartar deposits that you cannot clear on your own, and they offer important updates about the state of your hygiene routine and its effectiveness at caring for harder to reach areas.
Scheduling Routine Dental Services To Manage Your Well-Being
Routine dental visits help you avoid the kinds of oral health issues that demand advanced restorative dental care. While cleanings lower your risk for new problems, reviews help us by determining if you already need help taking on trouble with cavities, gum disease, or other matters. Timing is important when it comes to preserving your health. If too much time passes between the formation of a problem and its treatment, you become vulnerable to complications that have to be managed with more advanced services.
Taking Care Of Your Smile Between Appointments
Keeping up with smile care between regular visits is beneficial for controlling risks for gum disease and tooth decay. Make sure that you spend at least two minutes on fully cleaning your smile when you brush. When you floss, take care to bring the string all the way down to your gumline to preserve healthy periodontal tissues. These actions, along with good diet decisions, can help you avoid trouble that must be addressed with professional care.
Talk To Your Rowlett, TX Dentist About Scheduling A Dental Cleaning
Regular dental cleanings are important to your overall commitment to smile care. If you need to book your next visit or feel concerned about a possible problem with your well-being, contact Rodem Tree Dental in Rowlett, TX at 972-475-2321 to set up an appointment.