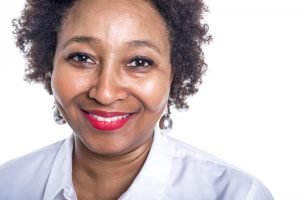 By changing your diet to cut out products that can stain your enamel, you can prevent dental discoloration from growing worse. Of course, many people want to do more than just preserve the color of their teeth – they hope to make changes that can give them noticeably whiter smiles. When you start to look at your treatment options, you should know that store bought whitening agents can have limited benefits, as they may have trouble removing stains below the surfaces of your enamel. Fortunately, you can meet with your Rowlett, TX dentist to discuss either an in-office whitening procedure or the use of a take-home whitening kit that can offer more exciting improvements!
Worried That Your Smile Is Growing Dull?
Many people start to worry over the color of their teeth as they age. You may feel that discoloration has become an issue because of tobacco use, coffee consumption, or another daily habit. Changing habits can stop the accumulation of new stains, but you can still wish to do something about discoloration that has already become a problem for you. To make meaningful changes, talk to your dentist about your options for professional teeth whitening treatment. We provide in-office care as well as services in our office that can deliver real changes.
Arranging Your Preferred Whitening Procedure
An in-office appointment for teeth whitening can deliver exciting results in as little as one appointment. A single visit is all that it takes to complete this procedure and give you stunning improvements. If you prefer to do something about stains on your own time, we can also offer a custom kit to help you remove discoloration gradually. These kits provide results that are difficult to match with store bought products because they use stronger but safe bleaching agents that can fight the buildup of chromogens and tannins that have gathered over a longer period of time.
What Else Can You Do To Improve Your Smile?
Before moving forward with a teeth whitening treatment, we can perform an evaluation to make sure this is the right approach for you. Patients who want to make their smile more attractive sometimes need to do something about intrinsic discoloration, or problems within the tooth structure that lead to unsightly problems. For these issues, we can recommend other cosmetic dental services. With porcelain veneers, or through tooth bonding treatment, we can cover up these flaws while also taking care of any other issues you have with the shape or size of teeth.
Talk To Your Rowlett, TX Dentist About Making Your Smile Noticeably Whiter
Our practice is ready to help you if you want to show off a noticeably whiter smile! To find out more, please contact Rodem Tree Dental in Rowlett, TX at 972-475-2321 to set up an appointment.