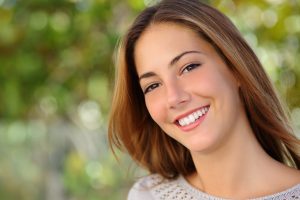 When your teeth are not properly aligned, it can be hard for you to feel fully confident in the way you look when you smile. Even minor problems with malocclusion are enough to negatively affect your appearance, as you can have problems with noticeable gaps or overlaps, or you can feel too aware of how your teeth make your face appear less symmetrical. What you should know is that with Invisalign aligners, your Rowlett, TX dentist can help you fix these issues without committing to fixed metal braces! Using Invisalign aligners to fix your smile can give you more confidence in the way you look, and they can help you deal with the oral health issues that malocclusion can create.
Gaps And Overlaps Between Your Teeth Can Cause You To Lose Confidence
Even if your poor smile alignment is relatively mild, it can be enough to hurt the quality of your smile. Any visible gaps or overlaps that exist between your teeth can make you unhappy with the way you look. It can be frustrating to feel close to the smile that you want, but unsure of how to achieve cosmetic improvements without braces. Fortunately, Invisalign makes it possible for you to carefully move teeth into better alignment without relying on a fixed, hard-to-miss appliance.
Discreetly Fix Your Alignment Flaws With Invisalign
Invisalign aligners help you deal with problems with teeth spacing without attracting unwanted attention from bracket-and-wire braces. This can make them ideal for image-conscious younger people, as well as individuals who want to maintain a professional appearance. Your aligners will be provided to you in a series, with each one bringing your teeth a step closer to their ideal alignment. They can be removed at your convenience, so they will not be in your way when you need to eat or clean your teeth.
Other Services That Can Make You More Confident In Your Smile
The right cosmetic dental service can help you smile with more confidence. Our practice offers services to deal with malocclusion, dental discoloration, and even problems with the shape, size, and general condition of teeth. Some procedures, such as treatment with porcelain veneers, can help you take on several issues at one time in order to boost your confidence in the way you look.
Talk To Your Rowlett, TX Dentist About Invisalign
Through treatment with Invisalign aligners, we can help you take care of problems with spacing that make you self-conscious. These appliances can help you smile and speak with more confidence, and they can help you address problems with your bite that malocclusion can cause. To find out more about how we can help you, please contact Rodem Tree Dental in Rowlett, TX at 972-475-2321 to set up an appointment.