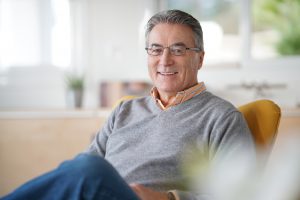 The loss of a single tooth can be a hard problem to endure. Losing a tooth often means losing the loss of confidence in one's smile. That single gap can hurt the way you look by making you look older and less healthy. You can also find that this is a problem that leads to worsening issues for your oral health. The teeth at either side of your gap are more likely to be lost, you can find it difficult to bite and chew certain foods, and you even become vulnerable to jawbone deterioration, a problem that can grow more severe when you lose more teeth. At our Rowlett, TX dentist's office, patients who want to do something about tooth loss can learn about the advantages of implant dentistry. We use digital technology to carefully plan procedures that give patients back their full set of teeth!
The Loss Of A Tooth Can Hurt Your Oral Health And Confidence
The loss of a tooth can lead to a drop in your confidence, an increase in oral health issues, and difficulties that affect your bite function. Even if your gap is relatively hard for people to see, you may find yourself worrying that you might unintentionally expose it when you smile or speak. You can also find that your ability to bite and chew certain foods is compromised. By replacing a lost tooth with a dental implant-held dental crown, we can help you resolve all of these problems. The implant itself is a means of securing your replacement tooth to your jawbone, holding it steady so that it feels comfortable. Your custom dental crown can imitate your healthy teeth and provide functional support.
Planning Prosthetic Treatment With Dental Implants
We use digital technology to carefully plan patients' restorative treatments when they are interested in dental implants. This technology helps us carefully line up your implant so that it is in the position that provides the most support for your jaw, and for your restoration. After you heal from the placement procedure, you can come to us to have your crown put in position to close the gap in your smile.
What To Look Forward To When Your Procedure Is Complete
Regaining your full smile means regaining the ability to smile, bite, chew, and speak with the confidence you had before tooth loss. Your implant will protect your jawbone by stimulating it whenever you bite and chew, which mean you no longer have to worry about the impact of deterioration over time. Another benefit to treatment is that your crown will provide support so that you can once again comfortably bite and chew foods that are difficult to enjoy with an incomplete smile.
Talk To Your Rowlett, TX Dentist To Learn How We Can Restore Your Full Smile!
Through treatment with a dental implant-held dental crown, our practice can help you regain your confidence in your appearance and oral health. For more information, contact Rodem Tree Dental in Rowlett, TX at 972-475-2321 to set up an appointment.