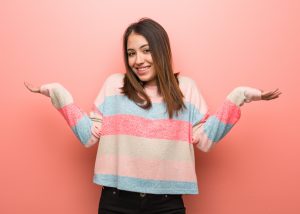 How long should you go between your teeth cleanings and evaluations? To stay informed about your dental health, and to receive consistent protection against tartar and plaque formation, you should go in for care every six months. Falling out of this habit can lead to more oral health issues, and it can lead to those issues worsening to the point of demanding more involved restorative dental work. Our Rowlett, TX dentist's office is ready to meet with you and provide preventive care. Remember that without your regular teeth cleanings, you will not be able to remove any tartar deposits that have gathered on your teeth!
The Importance Of Consistent Dental Exams And Cleanings
Consistent preventive dental care will help you avoid problems with tooth decay, reduce your risk for gum disease, and maintain a smile that is free of tartar accumulation. A good daily oral care routine is still important – after all, semiannual visits are not meant to take the place of your brushing and flossing habits! With that said, both daily and professional oral hygiene services have parts to play in keeping your smile in good condition.
How Vulnerable Are You To Tartar Buildup?
If you let any plaque deposits on your teeth remain in place for too long, they will harden and form tartar. When this occurs, the tartar buildup will remain until your next scheduled cleaning, because this substance resists removal by brushing and flossing. If you have a good daily practice in place, you can remove plaque on your own and stop tartar from gathering. What you should remember is that even those who feel they are doing good work cleaning their teeth can learn they have tartar deposits that need to be dealt with during their next checkup!
Oral Hygiene Tips To Practice Between Appointments
Good daily habits keep tartar buildup from affecting your smile and oral health, they reduce your risk for developing gingivitis, and they make you less likely to need a dental filling or dental crown because of a cavity. Make sure that you brush your teeth at least twice each day. While you are cleaning your teeth, focus on moving the brush to every reachable area so that your less accessible spaces do not experience tartar buildup. While brushing is important, you should also floss each evening, as your toothbrush is less capable of removing harmful bacteria that gather between your teeth.
Schedule Your Next Teeth Cleaning At Our Rowlett, TX Dentist's Office
At Rodem Tree Dental, our patients can count on our support for preventing troubles with tooth decay and gum disease. To find out more about how we can help you maintain a healthy smile, or how we can deal with problems that have developed since your last appointment, call our dentist's office in Rowlett, TX at 972-475-2321.