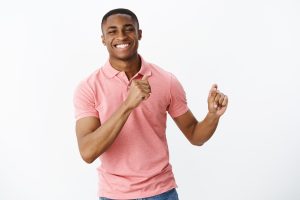 You switched to a toothpaste that boasted the ability to brighten teeth. You picked up a whitening kit from your local store or pharmacy. After using these products, you hoped to see significant results, but what you actually saw may have let you down. What do you do at this point if you still want whiter teeth? At our Rowlett, TX dentist's office, we are ready to take care of your concerns about discoloration through a professional whitening procedure. Either with a custom whitening kit or an in-office procedure, we will be able to take on stubborn stains that have proven difficult to remove. In the event that your smile is affected by something other than stains, we can discuss other cosmetic dental procedures that can benefit you.
Do You Feel That Your Teeth Are Too Dull?
Many people start to worry about their teeth as they grow dull over the years. Tobacco users can have a particularly tough time fighting discoloration, but the reality is that there are many popular products people enjoy that lead to issues with discoloration. Drinks like coffee, tea, and soda can leave stains behind, as can color-rich and dark food products. This issue can be harder to avoid as enamel erosion gradually makes it easier for stains to be picked up on teeth.
Arranging Treatment To Brighten Your Smile
When you start discussing teeth whitening treatment at our practice, you can learn that there are actually two approaches we can take to making your teeth brighter. One option is to create a kit that you will take home and use at your convenience. This kit will provide you with advanced bleaching agents as well as trays that make it easier for you to apply these substances to your teeth. We are also able to help by providing an in-office procedure to brighten your smile.
What Can You Do About Internal Discoloration?
Internal tooth issues can actually make your teeth look dull or discolored. Because whitening procedures are focused on removing stains, they may be less effective at addressing your issues. To deal with this, we can instead recommend treatment with another cosmetic procedure. We can use porcelain veneers to cover this problem, or we can target the problem with tooth bonding treatment. In some cases, dental crowns can be used to make teeth look brighter.
Discuss Teeth Whitening Treatment At Our Rowlett, TX Dentist's Office!
Our dentist's office in Rowlett, TX is ready to take on problems that make you self-conscious about the way you look. If you want to do something about dull, discolored teeth, we can provide a whitening treatment that produces results that have eluded you! To learn more, please contact Rodem Tree Dental in Rowlett, TX at 972-475-2321.