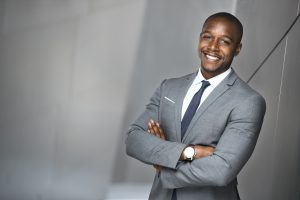 How many times did you see your dentist in 2020? In a typical year, you should have two appointments, with a new visit scheduled approximately six months after the last. As the new year approaches, you should have your next visit set up – if you do not, make sure you arrange it as soon as possible. People who fall out of the habit of routine care face more vulnerability to problems like tooth decay and gum disease. If your smile is not being evaluated regularly, you also lose out on thorough teeth cleanings that make your oral health easier to preserve.
When Was Your Last Checkup?
Unless your dentist has told you to follow something different, you should have your routine care scheduled on a semiannual basis. Every six months, you can receive a thorough evaluation that checks for common threats like dental decay and gingivitis, as well as signs of concerning issues like TMJ disorder, which can cause chronic pain. If your last checkup took place more than six months ago, or if your next visit is not set, you can be more vulnerable to oral health issues than you realize!
How Regular Exams Protect Your Smile And Preserve Your Oral Health
Every regular exam provides you with important feedback about the state of your smile. That means receiving feedback about active threats from cavities or gum disease, but it can also mean early warnings about problems like tartar buildup, a sign of poor oral hygiene that will make you more vulnerable to problems that demand restorative dental services. The cleaning that takes place at every regular exam helps you by removing tartar buildup, something you cannot do on your own.
What Will Happen If My Dentist Identifies A Cavity At My Appointment?
It feels safe to assume that no one wants to have a cavity found at a checkup. However, you should realize that having a cavity caught and treated early protects you from unwelcome oral health complications! If decay is spotted at your appointment, your dentist can recommend treatment with a dental filling. This is a conservative treatment, one that relies on a small amount of tooth-colored resin that will cover the space where decay formed. A cavity that keeps growing until it causes you to feel pain or sensitivity can require both root canal therapy and the placement of a dental crown!
Talk To Your Rowlett, TX Dentist About Routine Dental Care!
Our dentist's office in Rowlett, TX is prepared to help you stay on track with good oral health in 2021! At every routine evaluation, you can count on a thorough teeth cleaning as well as a review to determine if there are any active oral health threats that must be addressed. If you want to learn more, or if you want to book your next visit, call Rodem Tree Dental at 972-475-2321.