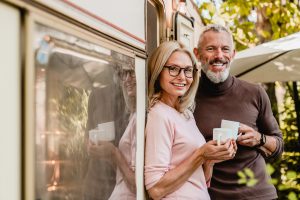 Dental implants provide a remarkable degree of support for prosthetic teeth. When implant placement is a part of a patient's smile restoration, they can count on their dental restoration for biting and chewing support, they can feel more comfortable with its presence, and they can even prevent problems that often arise after tooth loss. Our Rowlett, TX dentist's office uses advanced digital technology to determine the placement for implants. Effective placement impacts the stability that you enjoy from your appliance. Because we find the right angle and location digitally, we can avoid problems after treatment and even make the procedure itself less invasive!
What You Should Know About Dental Implant Placement
The proper placement of a dental implant can be crucial for your successful smile restoration. Implants need to provide long-term stability and security for the replacement tooth provided to you. If the implant is not in the right spot, it can affect your ability to absorb bite pressure and may even create problems for you that will have to be addressed later. To make sure we identify the right angle and location for this small titanium post, we use digital technology that evaluates your jaw to find just the right spot.
We Use Digital Technology To Determine The Angle And Placement Of Your Implant
Once you are approved for the placement of a dental implant, we can make plans to digitally scan your jaw and determine the right space for it. Digital technology provides an accurate location for the implant, and it also tells us at what angle it should be inserted. In addition to providing remarkable accuracy, this technology helps make the placement procedure itself more exact and less invasive!
The Consequences Of Ignoring Tooth Loss
There are several benefits to restoring your smile with a dental implant. One is that you can make your smile whole again. It also provides functional support, so you can have an easier time biting and chewing food. You also stimulate your jawbone with the implant, which helps preserve the stability of the bone and protects it from deterioration. Without treatment to restore your smile, you can struggle with diet limitations, poor bite support that leads to jaw pain and teeth grinding, and jawbone deterioration!
Talk To Your Rowlett, TX Dentist About Dental Implants!
Rodem Tree Dental is ready to help you regain a complete, attractive smile! Through prosthetic treatment, we can give you renewed confidence in your appearance as well as more support for your dental function. The placement and angle of your implant is important for long-term oral health and smile support. Because we have digital technology that helps us with this process, we can provide more accuracy and a more patient-friendly patient experience! To learn more, call our dentist's office in Rowlett, TX at 972-475-2321.