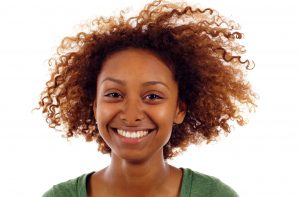 The new year is just weeks away! If you have confidence in your smile, you can greet this occasion with a bright and happy smile. However, if you feel that your teeth are not as bright or attractive as they could be, you may be reluctant to show them off under any circumstances. Fortunately, this is a problem that can be resolved in less time than you might expect. At our Rowlett, TX dentist's office, we can take care of discoloration during a single office visit, or we can send you home to take care of your teeth whitening treatment on your own time! The sooner you act, the sooner you can put problems with stains behind you and spend your new year with a truly confident smile!
Have Your Teeth Grown Dull Or Discolored?
Over time, our teeth can lose their brightness as stains steadily form on our enamel. While you can resist the buildup of stains with good oral hygiene, this issue can affect you even when your routine is good enough to prevent troubles with tooth decay and gum disease. If you no longer feel comfortable with your appearance because of discoloration, you should know how much you can gain from discussing cosmetic dentistry with your dentist. A whitening treatment can be a surprisingly convenient means of boosting your confidence!
Why You Should Bring Up Your Smile Concerns With Your Dentist
If you discuss your concerns about dental discoloration, or any other cosmetic issue, with your dentist, you can learn about services that can help you. For those who are bothered by enamel stains, we can offer two different approaches to teeth whitening treatment. One will see you take home the customized whitening kit prepared to help you fight stains at home. With these kits, patients can see the kind of results they expect from professional treatment while taking care of their smile on their own time. If you want to make sure you are ready to greet the new year with brighter teeth, an in-office whitening treatment can lead to success after just a single appointment!
Other Cosmetic Services You Might Want To Discuss
Should you consider something other than teeth whitening treatment? Sometimes, dental discoloration is the result of internal problems and not enamel stains. In this circumstance, another cosmetic dental procedure can be recommended. Services like dental bonding or treatment with porcelain veneers can help. These procedures are also used to effectively address problems with the condition, shape, and even alignment of teeth! For more noticeable alignment issues, we can discuss orthodontic treatment, including a shorter treatment with Six Month Smiles!
Talk To Your Rowlett, TX Dentist About Teeth Whitening Treatment!
At Rodem Tree Dental, patients who are bothered by the color of their teeth can learn about the benefits of a professional whitening treatment! If you have questions about this service, or any other that we provide, call our dental practice in Rowlett, TX at 972-475-2321.