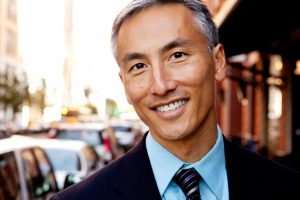 How worried should you be about the buildup of tartar on your teeth if you have a consistent brushing and flossing routine? It is important that you feel confident in your daily hygiene practices. When you thoroughly clean your smile each day, you are able to restrict the buildup of harmful agents on your teeth and at your gum line. With that said, tartar deposits can form shortly after plaque develops, and once this happens, the tartar buildup will remain until your next professional teeth cleaning. In other words, if you are not consistently having your smile cleaned by your hygienist, tartar buildup can worsen and become a real threat over time. Our Rowlett, TX dentist's office provides teeth cleanings at every routine dental exam, which will help you avoid issues that can require restorative dental work.
How Long Has It Been Since You Last Had Your Teeth Cleaned At The Dentist's Office?
If you want to stay on top of your oral hygiene, you should make plans to visit your dentist's office every six months to have your smile cleaned and evaluated. If you are not making an effort to enjoy preventive dental care on a regular basis, you are more likely to have tartar accumulation on your teeth, which can lead to problems with dental decay and gum disease while also becoming a potential problem for your appearance.
Arranging A Teeth Cleaning And Exam
At your next teeth cleaning and evaluation, you can have tartar and plaque deposits carefully removed from your teeth. This service will lower your risk for problems with your oral health over time. In addition to providing this service, our office will see to it that your oral health is closely evaluated. We go beyond searching for cavities to look for any signs of trouble with your dental and periodontal health, which can lead to timely treatment before an issue worsens.
What Will Happen If A Cavity Is Spotted During My Visit?
If a cavity is discovered during a routine dental exam, we will recommend the most conservative treatment option that can fully restore your tooth and oral health. When patients regularly see their dentist, they can have cavity issues caught and treated with dental fillings that only occupy minimal amounts of space. For cavities that are larger and more destructive, the placement of a dental crown will be necessary.
Talk To Your Rowlett, TX Dentist's Office About Scheduling Your Next Teeth Cleaning
Our Rowlett, TX dentist's office is ready to see patients who are due for their next cleaning and evaluation. If you need to set up your next checkup, or if you have any concerns about your oral health, please call Rodem Tree Dental today at 972-475-2321.