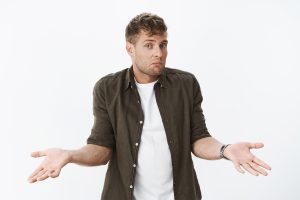 Hopefully, you take the time to thoroughly clean your teeth every day. By doing so, you provide good support for your smile against threats like tooth decay and gum disease. With that said, these practices – while important – are not capable of doing everything you might need to keep your teeth truly safe. If you have any tartar deposits that have formed since your last dental visit, they will remain in place until your next teeth cleaning takes place. Until tartar buildup has been removed, it will continue to make you vulnerable to problems with tooth decay and gum disease! At our Rowlett, TX dentist's office, we are prepared to provide this and other important preventive services that will help you stay on top of your oral hygiene concerns.
Teeth Cleanings Should Occur Regularly
Unless you are told to follow a different schedule, you should make sure you stick to semiannual dental exams. When you do so, you receive regular feedback about your smile as well as routine services that make protecting yourself from oral health problems easier. Cleanings make it less likely that you will experience cavities and need restorative dental work. They also help by protecting you against gum disease, as yuor hygienist will work carefully at cleaning bacteria from your gum line.
Are You Letting Tartar Build On Your Teeth?
If you are not visiting the dentist's office regularly for dental exams, you can leave tartar deposits on your teeth, where they will continue to make trouble for your smile. Visible deposits can make you self-conscious, as they can remain to draw unwanted attention no matter how diligent you are with brushing and flossing. Even if the problem is not something others can see, it is still a concern for your oral health. Fortunately, your hygienist has the tools that are needed to remove deposits that have formed.
Other Benefits To Preventive Dental Appointments
As someone who regularly sees their dentist for checkups, you can make sure that your smile is free from problems that might require treatment. If problems with your oral health are identified, we can step in and provide the appropriate care before the situation grows worse. For a cavity, we can place a dental filling before decay spreads further and causes an infection. For trouble with something like teeth grinding, we can recommend using a custom oral appliance to keep your smile safe against further physical damage.
Talk To Your Rowlett, TX Dentist's Office About Scheduling Your Next Teeth Cleaning
At Rodem Tree Dental, patients will enjoy access to smile care on a consistent basis in a friendly environment. We are excited to help you stay on top of your oral health needs, and we are prepared to restore your smile and well-being if any problems affect your dental health. To learn more, call our dentist's office in Rowlett, TX at 972-475-2321.